Professor David Brayden Elected to Fellowship of the American Association of Pharmaceutical Scientists (AAPS)
Congratulations to Professor David Brayden, Professor of Advanced Drug Delivery at the School of Veterinary Medicine and the UCD Conway Institute, on his election as a Fellow of the American Association of Pharmaceutical Scientists (AAPS) - this is a first for an Irish Scientist.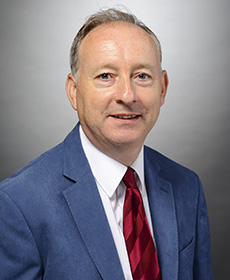 Professor Brayden was elected to Fellowship status at the AAPS annual conference in San Diego on 12 November 2017. Founded in 1986, AAPS is a professional, scientific society of approximately 20,000 members employed in academia, industry, government, and other research institutes worldwide.
AAPS Fellow is one of the highest honours given to members of the association. Each year, AAPS elevates a few members to Fellow in recognition of their professional excellence in fields relevant to AAPS's mission: to advance the capacity of pharmaceutical scientists to develop products and therapies that improve global health. Each Fellow has demonstrated a sustained level of superior and distinguished professional achievement and contributions in fields related to this mission. Fellows are nominated by supporters, selected by a committee of their peers, and elevated by the AAPS Executive Council. ‌
Professor Brayden has spent over 25 years in drug delivery research. He spent 10 years as a Senior Scientist at Elan Corporation before moving to UCD in 2001. His research focuses on how to deliver poorly permeable macromolecules across the intestinal epithelium in order to guide formulation of oral dosage forms. As author or co-author, he has published over 200 peer-reviewed articles of which 10 have been cited over 100 times. Currently, he is a co-lead Principal Investigator of Science Foundation Ireland's Centre for Medical Devices (CURAM).