Sporting Greatness for Vet Alumna
UCD School of Veterinary Medicine welcomed a Six Nations Champion last week.
Fiona O'Brien, a veterinary graduate of 2011, is a member of the Irish Women's Rugby team who were the winners of the Six Nations this year. Fiona called into the Vet School last week with the trophy.
Here's Fiona with one of our other international stars, Marijke Beltman being a member of the Half Ironman Irish squad.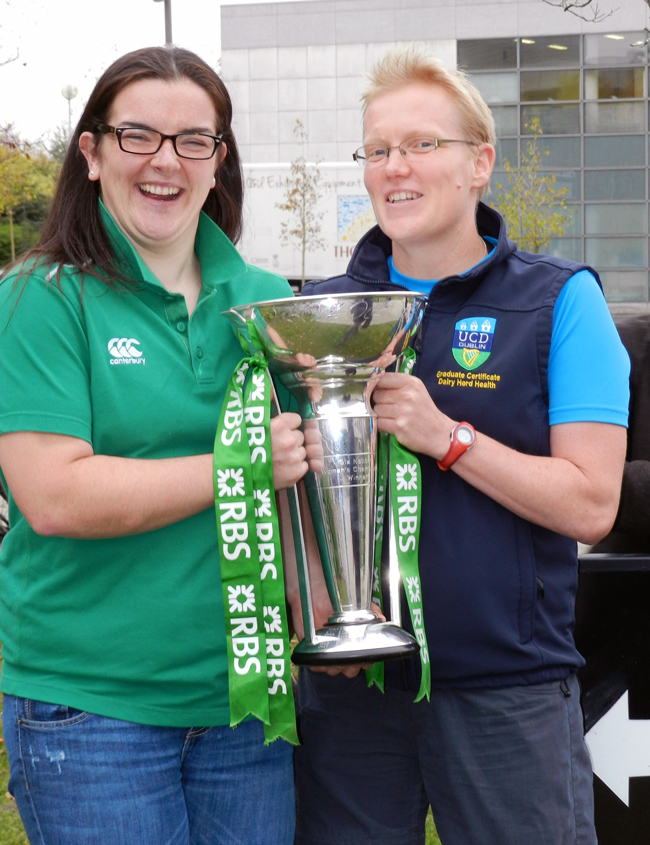 Fiona with her extended fan club!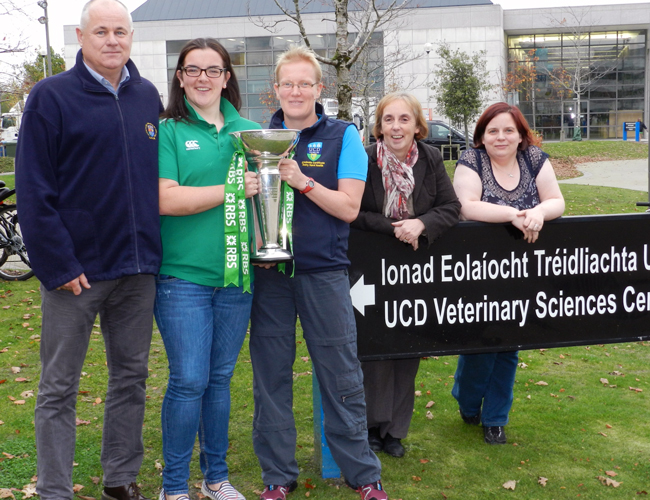 Congratulations to Fiona and all her team mates!