UCD School of Veterinary Academic Wins Competition to Fund New Virtual Lab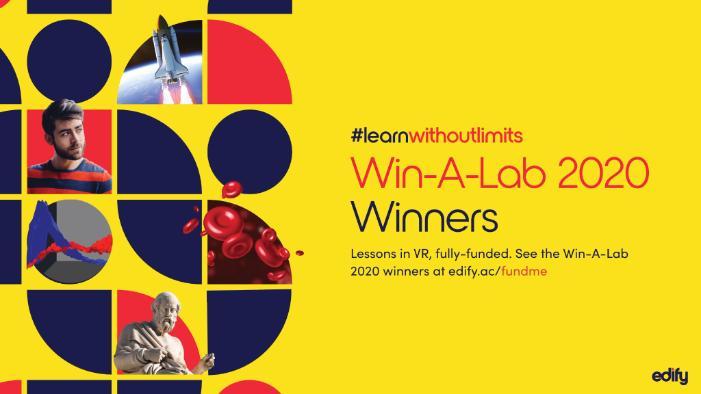 Dr. Antonella Puggioni, UCD School of Veterinary Medicine, has won an international competition to build virtual lab for teaching equine techniques
Edify has announced the winners of it's international 'Win-A-Lab' competition and UCD School of Veterinary Medicine Assistant Professor and Clinical Radiologist, Dr. Antonella Puggioni, has been named as one of ten winners who will receive technical support and funding to build a virtual lab specifically designed for the teaching of equine radiography techniques to veterinary students.

Dr Puggioni's submission, "Learning Equine Techniques using VR", is the only winning submission from an Irish university. A full list of the winning submissions can be found on the Edify website here.
Explaining the idea behind her project Dr Puggioni said: "New graduates in veterinary medicine are expected to be able to perform an equine radiographic exam safely and respect the principles of radiation protection. However, the reality of many university teaching hospitals is such that the opportunities to practically teach equine radiography to all the students in the course are affected by a low or unpredictable equine hospital caseload, owner consent and not least radiation safety rules."
She continued: "What if students could practice performing common radiographic techniques in horses in a completely safe environment and even remotely? What if they could be assessed in this way? The project I designed for a VR equine radiography class should do just this. And with the support of Edify I will be able to develop this tool for students"
The competition, which received 150 applications submitted by over 50 global institutions, now moves into the development stage and will see the virtual lesson ideas become reality, so the academics and practitioners can teach in VR - remotely. Edify uses virtual reality and video conferencing to enable engaging educational experiences. The system allows educators to share the power of immersive virtual teaching and training - remotely - to students who have ordinary equipment.
On the potential benefits of the project Dr Puggioni said: "I believe that, if implemented permanently, my VR equine radiography class could be an amazing addition to the learning experience of students in fourth and final year of our veterinary medicine degrees". She also added "I believe that this system has a large potential reach across our programme; once the lesson is planned for equine, it should be relatively easy for the engineers to adapt it to small animal radiography and other areas".