UCD Veterinary Career and Well-Being Day

*** EVENT POSTPONED - INFORMATION ON RESCHEDULED EVENT WILL BE POSTED HERE WHEN AVAILABLE ***
On 16 June 2020 the UCD School of Veterinary Medicine, in collaboration with the UCD Career Network and VetSupport Ireland, will host a Career and Well-being day in UCD O'Reilly Hall. This free CVE event is aimed at both graduate and undergraduate vets and veterinary nurses. The day will consist of panel discussions, workshops, talks and company exhibitions.

Careers:
Both the Bachelor of Veterinary Medicine degree and the Bachelor of Science (Veterinary Nursing) honours degree in UCD are NFQ level 8 degrees. Veterinary Science at UCD is ranked 26th in the world and the number one subject in UCD in the QS World University Rankings by Subject, indicating that our graduates are highly qualified and highly sought after by employers.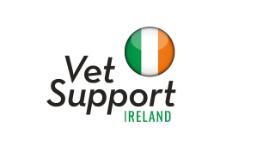 Veterinary Medicine and Nursing graduates not only have strong technical abilities, but have other well developed, non-technical, professional skills which are transferable across many careers including rational objectivity, a detailed methodical approach, communication skills, scientific ability, calmness in pressurised or emotional situations, empathy, patience and sensitivity. All of which make Veterinary Medicine and Veterinary Nursing graduates highly desirable for all employers.
The UCD Veterinary Career and Well-Being Day is an opportunity for vets, vet nurses and businesses from all industries to meet prospective employers/employees as well as to advertise and network with other businesses/employers/employees within Veterinary and related industries.
Companies from all aspects of employment are being invited to exhibit including private and corporate practice, industry, government and academia.
While there will be a traditional trade fair style exhibition of companies, there will also be guided tours of the exhibitions, a large networking area with a current vacancies notice board, as well as opportunities to participate in workshops around CV writing and interview skills.

Well-Being:
UCD School of Veterinary Medicine and VetSupport Ireland are committed to the emotional well-being of all members of the veterinary community. The UCD Veterinary Careers and Well-Being Day 2020 will raise awareness of current support networks available to the entire veterinary community throughout Ireland.
Panel discussions and workshops focused on resilience and work-life balance will run throughout the day.
To register for this event, please select the relevant category below.
If you would like further information on the UCD Veterinary Careers and Well-Being Day, please contact vetcareerday@ucd.ie
Attendees: Please click here to register
Exhibitors: Please click here to register - please note that exhibition places are limited so early registration is advised.
Sponsors: Please email vetcareerday@ucd.ie