White Coat Ceremony - MVB Class of 2019
On Thursday, 8 March, the School of Veterinary Medicine's annual White Coat Ceremony took place in O'Reilly Hall. The MVB Class of 2019 were formally presented with their clinical dress and their families and friends joined us to celebrate this important occasion. Below is a selection of photos from the White Coat Ceremony.
‌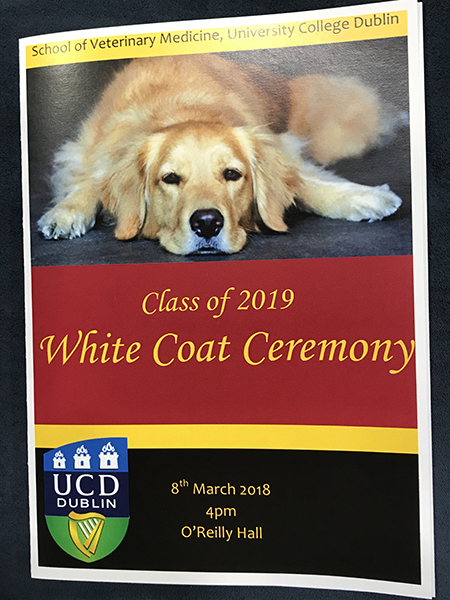 White Coat Ceremony - Class of 2019 - Programme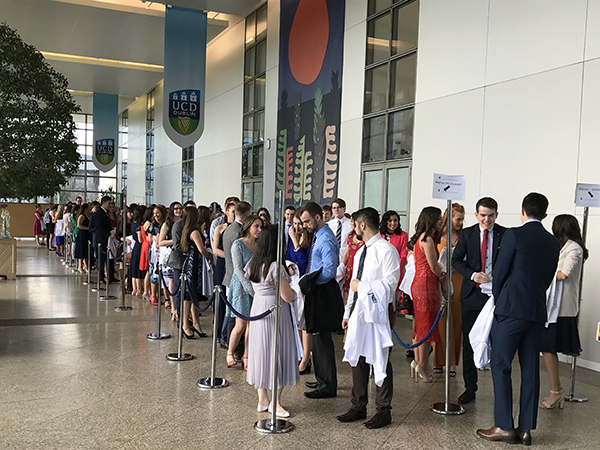 The Class of 2019 preparing to make their big entrance into O'Reilly Hall!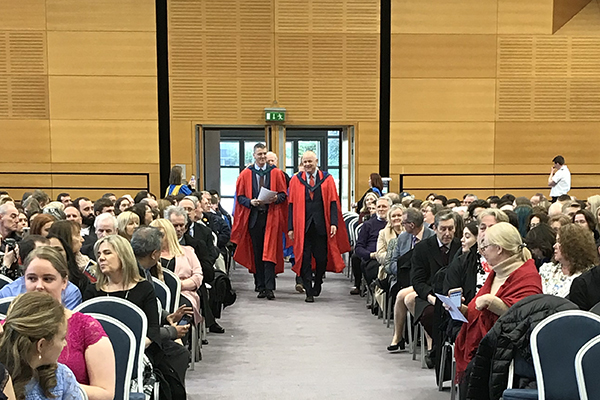 Professor Michael Doherty, Dean & Head of School, and Dr Rory Breathnach, UCDVH Clinical Director, lead the academic procession.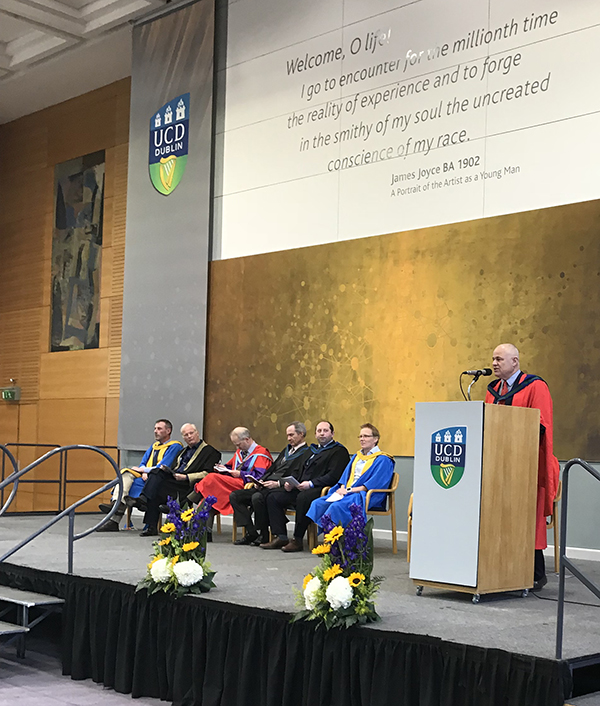 The Dean's address.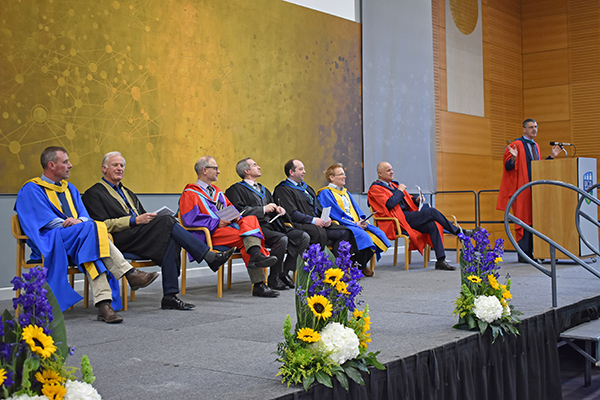 Our MC for the event, Dr Rory Breathnach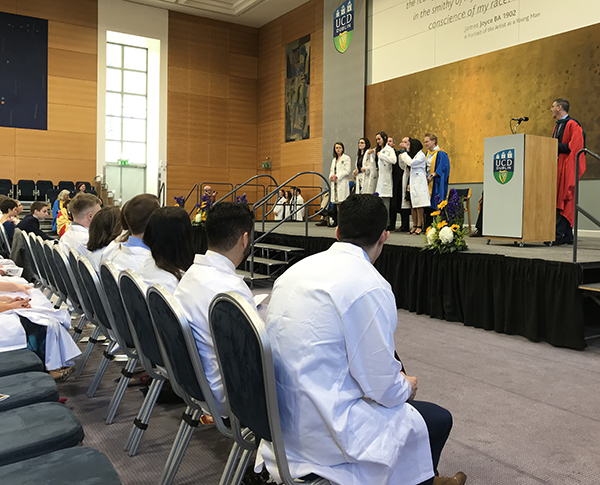 And the first white coats are on!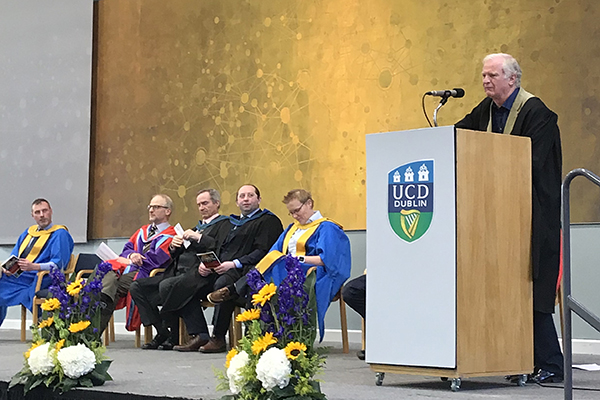 Dr John Bainbridge speaking to the Class of 2019.
Dr James Gibbons leads the Class of 2019 in reciting the Veterinary Oath.
The White Coat Committee.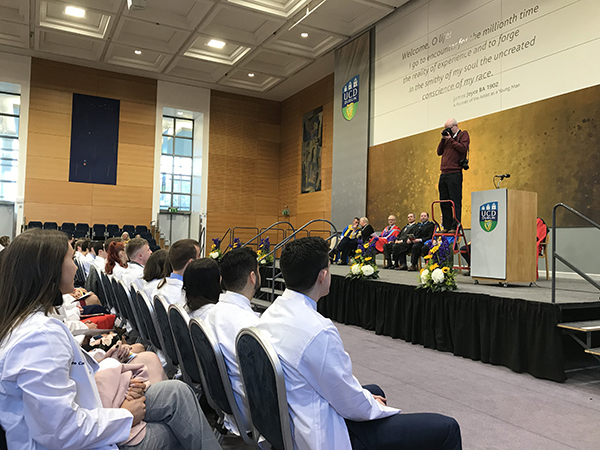 Aidan Kelly snaps the all important class photo!

The Class of 2019.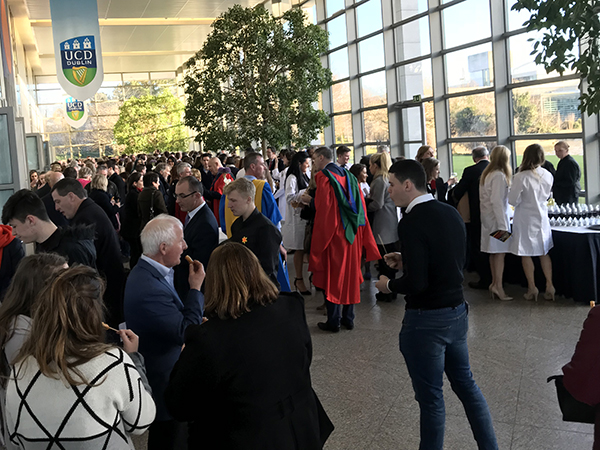 Reception in the Atrium, O'Reilly Hall.