International Students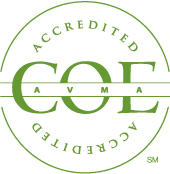 ‌

This programme is designed to educate future veterinarians to the best international standards in Veterinary Medicine and to prepare them for careers in professional work, research and public service. Clinical rotations take place primarily in the UCD Veterinary Hospital in Belfield, which receives a range of pet species, farm animals and horses.
The UCD School of Veterinary Medicine is one of the leading veterinary schools in Europe, and it has also been granted full accreditation by the American Veterinary Medical Association (AVMA), the European Association of Establishments in Veterinary Education (EAEVE) and the Veterinary Council of Ireland (VCI).
Access to cutting edge clinical expertise
Students and faculty of the UCD School of Veterinary Medicine have access to cutting edge expertise at the UCD Veterinary Hospital, a referral and teaching hospital. Its international faculty includes Board-certified specialists in a wide range of disciplines as well as veterinary scientists actively contributing to the development of advances in their subjects.
Course Content and Structure
‌The Graduate-entry Programme is organised into four stages:
In Stage 1 of the programme, students will build on their knowledge of the basic biological sciences by taking modules designed to demonstrate how this knowledge is applied in the practice of Veterinary Medicine, and gain a firm grounding in animal welfare, behaviour and handling.
As the programme progresses, students will learn clinical skills and study each of the clinical sciences using a "body systems" approach. The final year of the programme consists of clinical rotations in the UCD Veterinary Hospital where students have the opportunity to work alongside experienced and specialist staff clinicians, and participate in patient care and client communication. Each student has a personalized timetable ensuring that they participate in rotations in Large and Small Animal Surgery, Diagnostic Imaging, Anesthesiology, Small Animal Medicine, Emergency Medicine, Farm Animal Clinical Studies including Herd Health, and Diagnostic and Clinical Pathology.
Throughout the programme, students are required to participate in extra-mural studies. In the early years, this consists of gaining experience in the handling and management of farm and companion animals, and in later years, of working with veterinarians in practice.
Entry Requirements
Candidates who have studied and will complete a degree in an appropriate biological, biomedical or animal science discipline may be considered for the 4-year Graduate programme in Veterinary Medicine with the award of MVB.
Course requirements (Semester Hours):
GPA of 3.2 or above
Physics with lab (1)
Biochemistry (1)
General biology (1)
General inorganic chemistry with lab (1)
Microbiology (1)
Cellular biology (1)
Those candidates with a non-science degree or lacking some prerequisites will be considered for entry to the 5-year MVB programme.
Additional requirements and considerations: A minimum of two references (one from an academic source, and one from a veterinary surgeon with whom you have worked/completed work experience).
Applicants are expected to have gained relevant work experience of handling animals. This should, where possible, include not only seeing veterinary practice, but also spending time on livestock farms and other animal establishments.
How to Apply
UCD School of Veterinary Medicine participates in the VMCAS application system. Please click here to begin your application via VMCAS.
PLEASE NOTE: A supplemental application through the UCD online application system is also required.
North American applicants who have not applied via VMCAS before the closing date can apply directly via the UCD online application system.
Non-EU applicants without residence in North America can find country-specific application information here.
Fees & Further Information
Information regarding fees for International and non-EU students can be found on the UCD Fees website.
For general information on studying in Ireland, visit the Education in Ireland website.
Contact Us
If you have any queries or would like to find out more about studying at UCD, please contact us:
E-mail: vetprogrammes@ucd.ie
Phone: +353 1 716 6100
UCD School of Veterinary Medicine
University College Dublin
Belfield
Dublin 4
Ireland