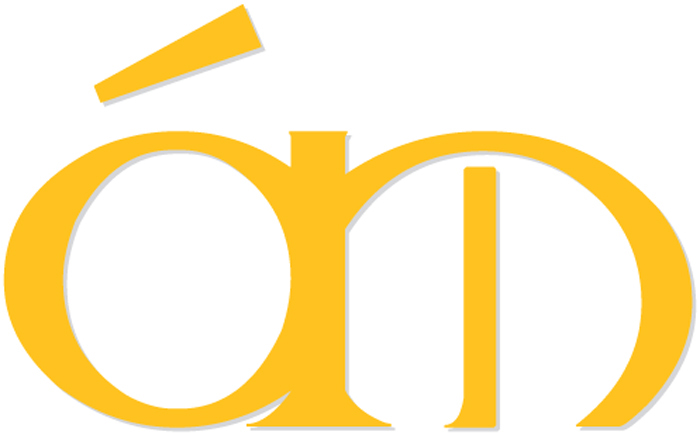 About Ábhar agus Meon / Materials and Mentalities & the 6th World Archaeological Congress

Ábhar agus Meon is an international contemporary art exhibition series exploring relationships between the themes and practices of art and archaeology. It occurs as part of Ireland's hosting of the Sixth World Archaeological Congress in June/July 2008 at University College Dublin.
All events and exhibitions have been curated and directed by Ian Russell in collaboration with Niall Bergin, Supervisor, Kilmainham Gaol, Gabriel Cooney, Professor, School of Archaeology, UCD, Ruth Ferguson, Curator, Newman House, UCD, Christina Kennedy, Senior Curator, Irish Museum of Modern Art and Jerome O Drisceoil, Director, Green On Red Gallery.
For further details please see: www.amexhibition.com

The World Archaeological Congress is the only representative, fully international organization of practicing archaeologists. It encourages open dialogue among all people genuinely concerned with the past and about the nature and contemporary relevance of archaeological practice. More information can be found at: http://www.ucd.ie/wac-6.

Ábhar agus Meon will allow the public to respond to work from international artists exploring the relationships between materials, mentalities, heritage and time.

Ábhar agus Meon will be the first open international contemporary art exhibition exploring the relations between archaeological and artistic practice, and the exhibition has attracted international media attention:
'World Archaeological Congress Sponsors Groundbreaking Exhibition' -Current Archaeology, December 2007

The aims of Ábhar agus Meon are:

- To create an open forum where artists, academics
and members of the public can discuss modern
relationships to material culture and heritage

- To provide educational events allowing the public to respond to current debates in international art and archaeological research

- To create an open exhibition to promote the work of new and emerging artists

- To promote the discussion of contemporary art and archaeology in the Irish language

Ábhar agus Meon will occur in June/July 2008 at:

- UCD Belfield Campus
Exhibition
Temporary installations
Site specific performances
Permanent sculptural commission
- Newman House, Stephen's Green
Group show with Green on Red Gallery

- Irish Museum of Modern Art
Audio tour installation at Royal Hospital Kilmainham

- Hugh Lane Gallery
Excavation of Francis Bacon's Studio exhibition

Ábhar agus Meon will be designed to tour, and the Ulster
Museum has expressed interest in hosting it in 2009.

Artists commissioned and programmed include:

Newman House, UCD, 85-86 St Stephen's Green

Alice Maher (Ireland) – sculpture / installation / engraving

Bea McMahon (Ireland) – video installation

Dennis McNulty (Ireland) – audio installation

Paul Mosse (Ireland) – painting / sculpture

Niamh O'Malley (Ireland) – installation

Nigel Rolfe (Ireland) – video installation / performance


Health Sciences Gallery, UCD

Adam Burthom (Ireland) – turf on canvas

Andrew Burton (UK) – sculptural installation

Gerard Byrne (Ireland) – installation & photography

Fiona Coffey (Ireland) – sculpture

Dorothy Cross (Ireland) – video art

Tom Fitzgerald (Ireland) – installation

Barbara Fluxa (Spain) – sculpture & photography

Mark Garry (Ireland) - installation

Niamh Harte (Ireland) – sculpture

Sean Hillen (Ireland) – collage

Áine Ivers (Ireland) – installation

Caroline McCarthy (Ireland) – installation & video art

Denis O'Connor (New Zealand) – photography

Aaron Watson (UK) – photography


Outdoor performances, Belfield Campus, UCD

Cornelius Holtorf (Germany/Sweden) – performance

Umha Aois (Ireland) – bronze casting

Simon Pascoe (UK) – performance


Public sculpture commission, Belfield Campus, UCD

| | | |
| --- | --- | --- |
| | Kevin O'Dwyer (USA/Ireland) – public sculpture | |

Irish Museum of Modern Art / Royal Hospital Kilmainham

Fiona Hallinan (Ireland) – audio installation

Caoimhin O'Ragallaigh (Ireland) – sound design
Notable Collaborators
Christina Kennedy,
Senior Curator, Irish Museum of Modern Art
Temporary audio intervention into the arts
and heritage spaces of the Royal Hospital Kilmainham
Jerome O Drisceoil,
Director, Green on Red Gallery
Group showing of Green on Red Gallery
artists in response to the exhibition brief
Barbara Dawson,
Director, Hugh Lane Gallery
10th Anniversary of the excavation
and reconstruction of Francis Bacon's Studio
(Bacon Centenary Event)