Welcome to UCD School of Geography, Planning & Environmental Policy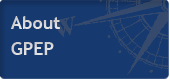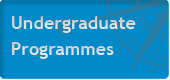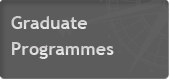 LATEST NEWS
---
Future Planners Bursary
Future Planners Bursary The UCD Planning School is participating in the RTPI Future Planner's Bursary initiative. If you apply for our 2 year Master of Regional and Urban Planning (MRUP) Programme for 2015/2016 you could be eligible to receive a bursary from the Royal Town Planning Institute and its partners worth £1,000. For more information go to rtpi.org.uk/bursary, or contact MRUP course director Dr. Paula Russell at paula.russell@ucd.ie
---
New book by Zorica Nedovic-Budic - published by Lincoln Institute of Land Policy
Planning for States and Nation-States in the U.S. and Europe, co-edited by Gerrit-Jan Knaap (University of Maryland, National Center for Smart Growth Research and Education) and Armando Carbonell (Lincoln) examines land use and spatial planning structures in five U.S. states (Oregon, California, Delaware, Maryland, and New Jersey) and five western European nations (The Netherlands, Denmark, France, U.K., and Ireland). The case studies highlight innovative strategies adopted by states and nation-states to address global and local planning challenges in the 21st century. The conclusions suggest a trend toward the devolution of planning responsibilities from the level of nations, states, and nation-states to lower levels of government.
---
UCD Planning lecturer receives 'paper of the year' award from Environment and Planning C
Congratulations to newly appointed UCD Planning lecturer, Dr Mick Lennon, on receiving the Bennett Prize for best paper published in 2014 by the leading international journal 'Environment and Planning C'. The paper was co-authored with Dr Richard Cowell (Cardiff University) and addresses 'The utilisation of environmental knowledge in land-use planning: drawing lessons for an ecosystem services approach'.
---