Welcome to UCD School of Geography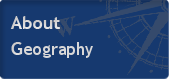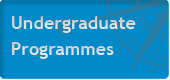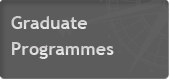 LATEST NEWS
---
Moroccan Perceptions of Europe
Alun Jones recently chaired and conducted a research workshop at the Université Hassan II Ain Sebaa Casablanca on Moroccan perceptions of the EU. Attended by over 30 graduate students, academics and stakeholders he explored the nature of EU- Moroccan links and the everyday connections and constructions of Mediterranean space. This work is funded by the EU's Marie Curie International Research networking scheme.
---
MA Geopolitics Group in Reykjavik
Alun Jones led the MA Geopolitics students on a 5 day research visit to Iceland 8th-13th March. While in Reykjavik, the group interviewed Silja Dogg Gunnarsdottir, Deputy Speaker of the Althing (Icelandic Parliament), Frosti_Sigurjonsson,(Progressive party), Valgerður Björk Pálsdóttir and Robert Marshall MP, and had a two-hour question and answer session with the Prime Minister's Foreign policy advisor Jörundur Valtýsson on new geopolitical thinking for Iceland.
---
Joe Brady publishes new book on the historical geography of Dublin
Joe Brady publishes new book on the historical geography of Dublin Entitled Dublin 1930-1950: the emergence of the modern city (Four Courts Press), Joe Brady's latest book has been particularly well received. The book is the fifth volume in a superb series on the making of Dublin City. The poet, playwright and novelist Dermot Bolger has recently described Joe's book as "wonderfully illuminating in evoking an era of great change in Dublin...a magnificent work of research and scholarship and also a fascinating read for any Dubliner"
---