Welcome to UCD School of Geography, Planning & Environmental Policy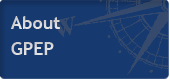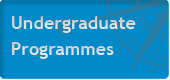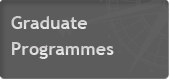 LATEST NEWS
---
New book by Zorica Nedovic-Budic - published by Lincoln Institute of Land Policy
Planning for States and Nation-States in the U.S. and Europe, co-edited by Gerrit-Jan Knaap (University of Maryland, National Center for Smart Growth Research and Education) and Armando Carbonell (Lincoln) examines land use and spatial planning structures in five U.S. states (Oregon, California, Delaware, Maryland, and New Jersey) and five western European nations (The Netherlands, Denmark, France, U.K., and Ireland). The case studies highlight innovative strategies adopted by states and nation-states to address global and local planning challenges in the 21st century. The conclusions suggest a trend toward the devolution of planning responsibilities from the level of nations, states, and nation-states to lower levels of government.
---
UCD Planning lecturer receives 'paper of the year' award from Environment and Planning C
Congratulations to newly appointed UCD Planning lecturer, Dr Mick Lennon, on receiving the Bennett Prize for best paper published in 2014 by the leading international journal 'Environment and Planning C'. The paper was co-authored with Dr Richard Cowell (Cardiff University) and addresses 'The utilisation of environmental knowledge in land-use planning: drawing lessons for an ecosystem services approach'.
---
UCD Planning hosts JPI Sustainable Historic Urban Cores workshop
On 6-8 May, UCD Planning staff hosted a workshop on Sustainable Historic Urban Cores, involving academics from Newcastle University, TU Delft and UCD, along with practitioners from Dublin City, Waterford, Louth and Limerick local authorities, the Heritage Council, representatives from the Department of Arts, Heritage and Gaeltacht, and Heritage Europe. Organised by Dr Declan Redmond with Dr Arthur Parkinson and Prof Mark Scott, the workshop explored heritage-led urban regeneration, holistic approaches to managing historic urban landscapes and comparative insights into best practice approaches. Over the remainder of 2015, the research team will develop a series of project outputs, including comparative built heritage practices across 9 European cities and towns.
---