Welcome to UCD School of Geography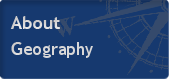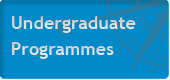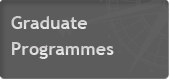 LATEST NEWS
---
9th Pan-European Conference on International Relations
On 24th September Dr Julien Mercille and Professor Alun Jones gave invited papers at the 9th Pan-European Conference on International Relations held in Giardini Naxos, Sicily. Professor Jones gave a paper on diplomacies for European Geopolitics in a session entitled 'Knowledge, territory and Geopolitics' organised by Dr Ian Klinke, University of Oxford.. Dr Mercille spoke on State restructuring under austerity in a session entitled 'Crisis, conflict and new spaces of rivalry in Europe'. Both sessions were well attended by political scientists, IR specialists, Europeanists and political geographers from across the globe.
---
Julien Mercille and Enda Murphy on the ideological response to the 2008 economic crisis
In their new book, Deepening neoliberalism, austerity and the crisis (Palgrave, 2015), Dr Julien Mercille and Dr Enda Murphy demonstrate how political and economic elites have used the 2008 crisis as an opportunity to deepen and extend neoliberal ideas and practices. This is a book about power. From bank bailouts to austerity, Europe's and Ireland's response to the economic crisis has been engineered specifically to shift the burden of paying for a private sector crisis onto ordinary citizens while investors, financiers, bankers and the privileged are protected.
---
Geography and the GAA
After Kerry's victory over Tyrone, one feature of the All-Ireland final has been confirmed: despite the back-door system, once again two provincial champions will go head-to-head for the Sam Maguire Cup. However, there has been a lot of discussion over recent weeks (as there is almost annually at this point) over the viability of provincial championships given the gap between the country's top football teams and the rest. Dr Arlene Crampsie discusses territorial, place-based rivalries and the GAA in the Irish Times.
---
Welcome to UCD School of Geography
Geography at UCD was established as a subject in 1950 when Tom Jones-Hughes arrived from Wales to teach Commercial Geography. In 1960 a Department was established with Prof. Jones-Hughes as the first Chair of Geography. More than fifty years later, Geography remains a core part of UCD's undergraduate programme, has a vibrant graduate programme and is at the forefront of research and teaching in key areas of the discipline including geopolitics, Irish historical geography, planetary geomorphology, development geographies, urban studies and environmental change. In the 2015 QS World University Rankings, Geography and Area Studies at UCD was ranked in the top 100 universities globally.
Our academic staff lead and participate in research projects at the local, national and international scale across the breadth of the discipline. In addition, they play significant leadership roles in academic bodies such as the Royal Irish Academy, Geographical Society of Ireland, Association of American Geographers, Regional Studies Association and International Geographical Union. This ensures that your teachers and supervisors are recognized experts in their sub-fields and part of extensive international networks that shape our research, teaching and the student experience more generally.
Founded on a strong tradition of exploration, Geography is enquiry-driven and our undergraduate curriculum provides both the knowledge and skills to investigate effectively the world around us. Our core courses ensure that all students graduate with a grounding in the history of the subject and in distinctive geographical methods. As a student progresses through their degree, the modules allow for progressive specialisation in particular aspects of the discipline, linked to staff research expertise.
At the graduate level we offer 12-month taught Masters degrees in Geography, Geopolitics, Urban Environment and the Global South, delivered by experts within Geography and in allied fields. Our Research Masters and PhD programmes offer advanced students the opportunity to receive specialized training to equip them for substantive independent research projects under the guidance of academic staff. Graduate students have full use of our dedicated teaching rooms, Map Library and laboratories dedicated to Geographic Information Systems and to Geomorphological Analysis.
The School of Geography at University College Dublin – comprising academic staff, support staff and students - is a community of scholars dedicated to high quality research, teaching and student support. We invite you to explore our website, or contact us directly, to find out more.