Wednesday 4th April 2018, 5pm. at C006, UCD Health Sciences Centre
Add to calendar
GL Brown Prize Lecture | Dr Rachel M. Tribe
Prediction and Prevention of Preterm Birth

‌

Dr Rachel M. Tribe, Reader in Women's Health at King's College London will present the UK Physiological Society's GL Brown Prize lecture entitled 'How to Expect the Unexpected | Prediction and Prevention of Preterm Birth' on Wednesday 4th April 2018 at 5pm in C006, UCD Health Science Centre.

Preterm birth is a global problem, responsible for over a million deaths each year. In addition, 15 million survivors of preterm birth are more likely to experience physical and cognitive difficulties, as well as increased risk of disease in later life. Some progress has been made over the last twenty years to reduce the number of preterm births (birth before 37 weeks of gestation), but this has been limited by poor understanding of the physiology of human parturition and a lack of investment into potential therapeutics.

This lecture will briefly review current theories and discuss how a multidisciplinary approach may help unravel the complexity of the spontaneous preterm syndrome. Dr Tribe will discuss her research which spans from 'mouse to woman' and 'bench to bedside' with a focus on understanding the contribution of inflammation, infection and the innate immune system to preterm birth, and the development of potential treatment strategies.
About Dr Rachel M. Tribe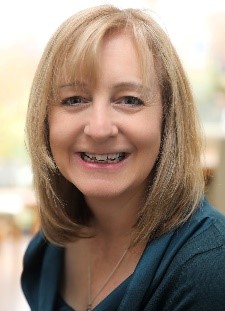 Dr Rachel M. Tribe, Reader in Women's Health at King's College London (KCL), trained as a physiologist (BSc Special Dual Hons Physiology and Zoology) at the University of Sheffield and gained a PhD from the University of London focusing on dietary salt intake, sodium transport, and bronchial reactivity. Subsequently, she was awarded an American Heart Association Postdoctoral Fellowship to study smooth muscle intracellular calcium regulation at the University of Maryland at Baltimore, USA with Dr Mordecai Blaustein. On returning to the UK, Dr Tribe became interested in pregnancy and preterm birth and now leads a multidisciplinary research group (scientists, doctors, midwives, bioinformation, and nutritionist) in the Dept. of Women and Children's Health, KCL funded by the MRC, NIHR, AMR, DBT-BMGFBIRAC-USAID, NIHR BRC, Evolve Biosystems Inc., Rosetree Trust and Tommy's charity.
Dr Tribe's research focuses on translational research related to preterm birth and other pregnancy associated conditions. Specific interests include uterine ion channel physiology, female reproductive tract innate immune system and interactions with the microbiome in pregnancy, identification of biomarkers for prediction of preterm birth and the potential of combining breastfeeding with probiotic supplementation to improve infant gut health. Dr Tribe collaborates with colleagues in the UK, USA, Australia, Canada, India and Bangladesh. She currently has a study in India (Grand Challenge India – All Children Thriving) recruiting 2000 early pregnant women in rural Madhya Pradesh to validate salivary progesterone for prediction of spontaneous preterm birth.
Dr Tribe is a Trustee/Director of The Physiological Society (Council, Chair of the Membership & Grants Committee and Diversity/Equality Lead). Other professional roles include membership of the Preterm Clinical Study Group Executive, Royal College of Obstetrics and Gynaecology UK and PREBIC (Preterm Birth International Collaborative) and Convenor of the Annual Myometrium and Parturition Satellite meeting for the Society of Reproductive Investigation. She is also part of the management team overseeing the collaborative Preterm Birth Network Clinical database; this links data from high risk pregnancies in 29 centres across the UK and abroad for research purposes.
Dr Tribe is a Senior Tutor in Physiology at KCL, teaches biomedical and medical undergraduate students, and is launching an interdisciplinary MSc in Women and Children's Health in Sept 2018 (for scientists, doctors and midwives). She is committed to supporting early career researchers and has successfully supervised numerous iBSc, MD and PhD students in Women's Health.
GL Brown Prize Lecture 2016-2017
This lecture is presented courtesy of the UK Physiological Society under the GL Brown Prize Lecture. The goal of this lecture is to engage physiologists with this important area of research and demonstrate how we can play a pivotal role in the translation research pathway and provide invaluable insight into medical problems. UCD Medicine was delighted to have secured this competitive lecture opportunity. This prize lecture is also being presented at Cambridge, Cardiff, King's College and Manchester Metropolitan Universities.
About GL Brown
Sir George Lindor Brown, commonly referred to as Sir Lindor Brown, or to colleagues simply as 'GL' (1903 –1971) was an English Physiologist and Fellow of the Royal Society. Brown attended the University of Manchester on a scholarship to study medicine, where Nobel Prize winner A V Hill was the professor of physiology. He completed his BSc and MSc in 1924 and 1925 respectively, finally qualifying in medicine in 1928 and joined the university as a lecturer. During his time at the University of Manchester, Brown won both the Platt Physiological Scholarship and the Bradley Prize and Medal for operative surgery. In 1934 he accepted a post at the National Institute for Medical Research in Hampstead, offered by Sir Henry Dale, where he worked with Sir John Gaddum and W S Feldberg, helping to establish the cholinergic theory of chemical transmission. Brown left the Institute in 1949 to become the Jodrell Chair of Physiology at University College London to strengthen the Department and help underpin the creation of the Biophysics departments under Sir Bernard Katz (from 1952). He served on various committees for the Royal Society, and became Biological Secretary from 1955-1963. He was knighted in 1957. In 1960, Brown moved to the University of Oxford, taking the post of Waynflete Chair of Physiology andbecoming a Fellow of Magdalen until 1967 when he was elected Principal of Hertford College Oxford. Sir George Lindor Brown passed away on 22 February 1971 aged 68. In 1975 The Physiological Society established the GL Brown Prize Lecture in his memory, this is an annual series of peripatetic lectures aimed at a younger audience in order to stimulate an interest in physiology.