INMED 2014 | 7th Annual Scientific Meeting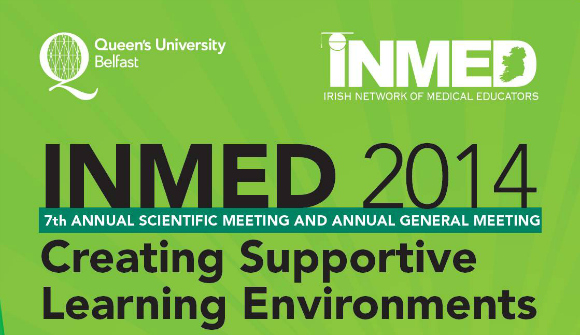 INMED 2014, the 7th annual meeting of Irish medical educators, takes place at Queen's University Belfast on 20-21st February 2014. The conference theme is 'creating supportive learning environments' and is preceded by a conference workshop on 19th February 2014.
The annual general meeting features keynote presentations from:
Professor Tim Dornan (Maastricht University, Netherlands)
Professor Stephen Billett (Griffith University, Australia)
Professor Pauline Mcavoy (National Clinical Assessment Service,UK)
Abstract are now invited and submission will remain open until 7th January 2014.
Conference registration will remain open until 17th January 2014.
Further information is available from:
inmed2014@qub.ac.uk
T: +44 (0)28 9097 2186
www.inmed.ie