Teaching in Higher Education (Postgrad Module)
The School offers a 5 ECTS credit postgraduate module entitled Teaching in Higher Education. This module (MDCS 41410) is open to anyone who is involved in demonstrating or teaching to undergraduate students. Participants must have an active teaching role in the College or be about to take up one that involves approximately 15 hours or more of teaching in a year.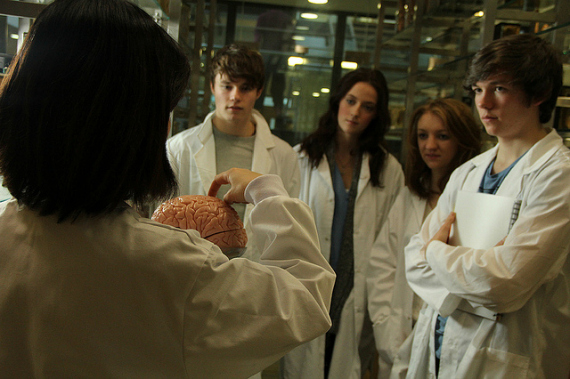 There will be a two day workshop in UCD Belfield on the 13th and 15th January 2015. Assessment is throughout the semester based on entries made to a reflective teaching portfolio. Support sessions to assist students to complete assignments will be offered throughout the semester.
On completion of this module students should be able to:
Demonstrate knowledge and critique of the principles of teaching and learning in relation to their own practice and subject area
Critically evaluate your own teaching and learning approaches and their impact on learners and how they learn
Select and apply the most appropriate techniques and skills for the specific learning context (based on student needs, subject area, format, setting)
Take responsibility for planning teaching and learning activities to encourage student engagement in learning and the achievement of specified learning outcomes for each session
Take responsibility for evaluating your own performance based on feedback from a varietyof sources (student, peer….) and demonstrate willingness to change in light of this feedback
Demonstrate an awareness of UCD, College and School policies and procedures that impact on your roles as a Teaching Assistant and discuss their implications for your practice
Enquiries should be directed to Dr Marguerite Clyne or Dr Jean O'Connor. Anyone interested in taking this module should contact UCD MR Office.