Destruction of property, 1923
The Papers of Hugh Kennedy held in UCD Archives, include copies of various print publications and newspaper cuttings concerning events in Ireland during the Civil War. UCDA P4/1905 is a file of newspaper cuttings from 1923, many of which include photographs, concerning the Civil War and Irregular activities particularly with reference to the destruction of property including the home of Michael A. Corrigan (Chief State Solicitor), Sir Horace Plunkett and others. The cuttings below concern Michael Corrigan and Hugh Kennedy.
UCDA P4/1905 Papers of Hugh Kennedy. File of Newspaper Cuttings, 1923.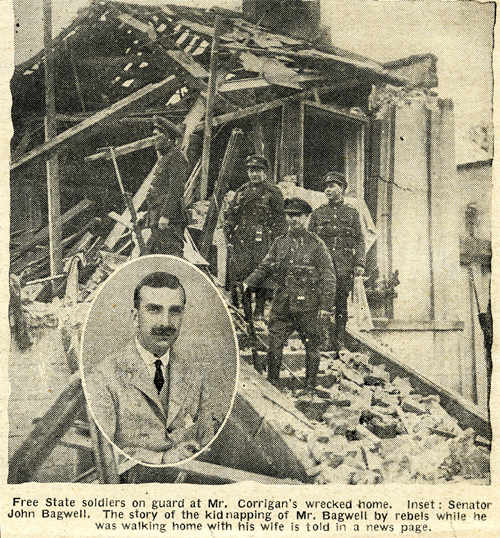 Daily Sketch, 1 February 1923: image of the destroyed house belonging to the Chief State Solicitor Michal A. Corrigan. Free State soldiers stand outside.


Irish Times, 6 February 1923: report of the attempted destruction of Hugh Kennedy's residence.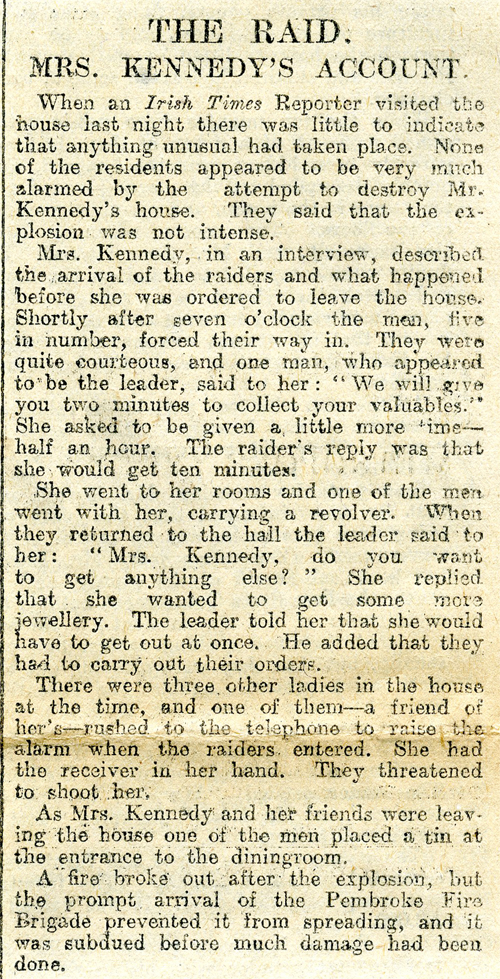 Irish Times, 6 February 1923: Mrs Clare Kennedy's account of the attack on their home.