News and Events
Structural Health Monitoring of Prestressed Concrete Bridge
One element of TEAM project 3.3 (Mark Treacy, EPFL) involves monitoring a heavily trafficked 1960's prestressed concrete road bridge on the Swiss A1 motorway between Lausanne and Geneva. Monitoring commenced in August 2011. Installed in the bridge is a permanent structural health monitoring (SHM) system which transfers data from various sensing systems via wireless internet for processing. The aim of the study is to better understand the action effects within the bridge under long term traffic loading which can be difficult to accurately determine using traditional analytical approaches. The key focus is the direct measurement of strains in rebars and concrete structure but additionally dynamic, thermal and humidity effects are being recorded.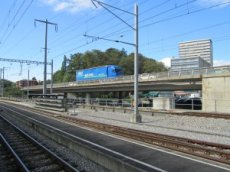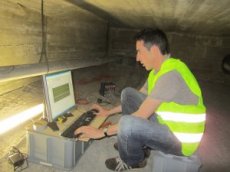 Marie Curie Training Day
Two TEAM researchers, Cinzia Maggiore and Dermot Casey, took part in the Marie Curie Training Day on 16th September 2011. This one day event was for Marie Curie Fellows and was held at the University of Nottingham.
This event gave researchers the opportunity to network with other Marie Curie Fellows from the University of Nottingham and receive complimentary training. The first two parts of the day focused on the Research Development Framework and Project Management for researchers. For the third part of the day, each Marie Curie Fellow had the opportunity to receive advice regarding presentation skills and improve their skills in presenting and sharing their research with others. Both PhD students and Post-Docs had time to share experiences and opinions.
Marie Curie Researchers Symposium
Three TEAM researchers presented posters at the Marie Curie Researchers Symposium "SCIENCE – Passion, Mission, Responsibilities" in Warsaw, 25-27 September 2011. Abstracts from the TEAM researchers can be viewed by clicking the links below.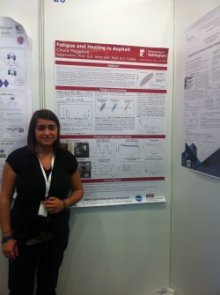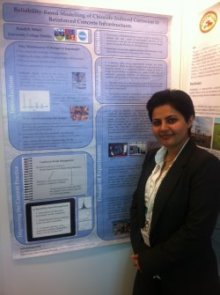 Cinzia Maggiore Azadeh Attari
IABMAS Conference
The TEAM project will hold a special session at the 6th International Conference on Bridge Maintenance, Safety and Management (IABMAS2012) which will take place in Lake Como, Italy on 8-12 July 2012. This special session is entitled entitled "TEAM: A Marie Curie Training Network on Bridge Management". Ten papers will be presented by researchers from the TEAM project.
TEAM ESR Receives Marie Curie Award
Ms Azadeh Attari, a TEAM Early Stage Researcher from the School of Architecture, Landscape & Civil Engineering presented at a conference entitled "Marie Curie Actions for an Innovative Europe" which was held on 9-10 December 2010. She was one of 25 researchers selected to celebrate the recruitment of 50,000 Marie Curie research fellows. Together with 250 other participants, including MEPs, policymakers, representatives of universities, research institutions, major companies and SMEs, they discussed some of the recent outstanding research carried out by Mare Curie fellows in the areas of cancer, cardiology, fertility, climate change, renewable energy, art conservation, safety of transport infrastructure and others. As well as focusing on recent achievements, there was also discussion on how best to improve the programme in future, particularly in relation to mobility, training, skills and career development.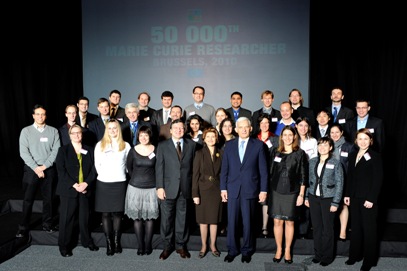 Azadeh and the 25 researchers alongside Jose Barroso (President of the European Commission), Jerzy Budek (President of the European Parliament), Androulla Vassiliou (Commissioner for Education) and Jan Truszczynski (Director General for Education and Culture)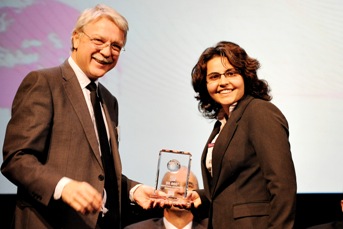 Azadeh receiving her award from Jordi Curell Gotor, Director of Lifelong Learning at DG Education & Culture
Training Week 3 - EPFL
The third intensive Training Week of the project took place in Swiss Federal Institute of Technology (EPFL) in Lausanne, Switzerland from 14
th
– 18
th
February 2011. The training consisted of a more "interactive" approach to teaching and learning, and the doctoral students were invited to actively contribute to the Debate and Panel Session on Thursday and Friday afternoon on topics related to the sustainable development of our built environment.