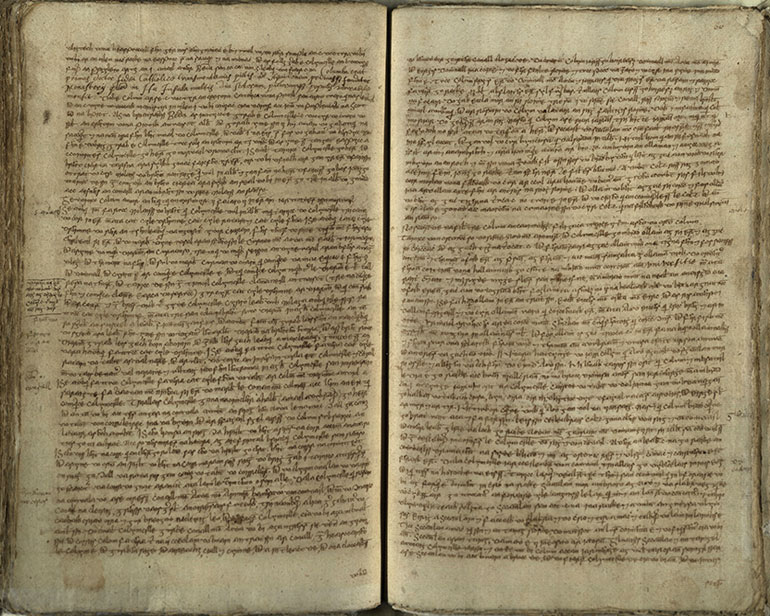 MS A 14: Geoffrey Keating's history of Ireland, Foras Feasa ar Éireann
Seventeenth century, paper
f.59v tells how Colum Cille was banished from Ireland for his role in various battles and how he returned at the invitation of the King of tara. The folio is of particular interest as the main hand is likely to be that of Micheál Ó Cléirigh, while the marginal annotations are by John Colgan.
Foras Feasa ar Éireann is a prose history of Ireland written in County Tipperary at almost exactly the same time as the Four Masters were working on their Annals in Donegal. The author, Geoffrey Keating, was an Irish-speaking Catholic priest of Anglo-Norman descent. The history was circulated widely in manuscript until the early twentieth century when it was published in a dual language edition by the Irish Texts Society.
Keating's autograph manuscript does not survive and this present manuscript, which is partly in the hand of Micheál Ó Cléirigh, is one of the earliest copies of the work in existence. It was taken to Louvain where it was used by John Colgan in his work on the lives of the Irish saints.