The full list of School of Education publications for 2014-15 can be found in the UCD President's Report, which is available here. Some of our most recent publications are featured below:
Fuller, K. and Harford, J. ed., (2016) Gender and leadership in education: Women achieving against the odds. Peter Lang.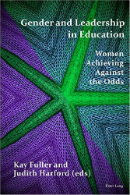 R‌aftery, D. and Smyth, E. ed., (2016) Education, identity and women religious: Convents, classrooms and colleges, 1800-1950. Routledge.
O'Donoghue, T. and Harford, J. (2016) Secondary school education in Ireland: History, memories and life stories, 1922-1967. Palgrave Macmillan.