UCD Maths Support Centre (MSC)
Timetable
The MSC will open for general drop in from Monday September 22nd.
The timetable is below and will remain the same until Friday December 19th.
The MSC will not open on bank holiday Monday October 27th.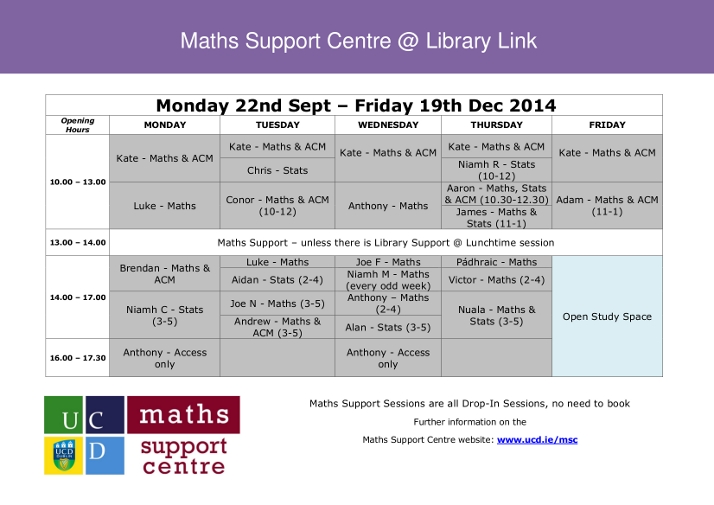 A larger version of this timetable can be downloaded here: PDF version of the MSC timetable.