St. Vincent's University Hospital Open Day.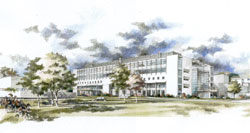 St Vincent's University Hospital, Elm Park, Dublin 4, invite all qualified nurses to attend an open day to explore employment and career development opportunities. Possibilities for full-time, part-time and flexible working arrangements are available.
Take this opportunity to meet with nurses from general and specialist areas and discuss with them their experiences of working in a stimulating and challenging environment. Representation from Nursing Human Resources will be present to provide information surrounding employment conditions and answer queries.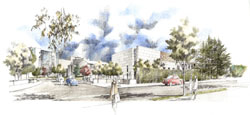 We are holding our open day on Saturday 3rd September 2005, in the Education and Research Centre, St. Vincent's University Hospital. Call in and meet our staff anytime between 10 am and 4 pm. Free parking and refreshments are available for those attending on the day.
How to get here:
Dart: to Sydney Parade
Buses: 5,7 and 45 from the City Centre
For further information, including map see:
http://www.st-vincents.ie/nursing/
Email - nurseopenday@st-vincents.ie
Telephone – 2774524 (08.00-16.30)