Posted 22 April 2015
UCD students selected for Washington Ireland Program 2015
Four UCD students have been selected from hundreds of applicants to join the Washington Ireland Program (WIP) Class of 2015.
Identifying young people with a commitment to service and a track record of leadership, the WIP builds their skills through work experience, educational opportunity, and hands-on citizenship both at home and in the US. Through these efforts, WIP is building the next generation of leaders that will achieve a peaceful, stable and prosperous future for Northern Ireland and Ireland.
The WIP leadership curriculum develops the next generation of leaders and influencers through an emphasis on new thinking and new ways of taking action. Participants are exposed to leadership frameworks and challenges, while gaining critical skills to help them succeed both at home and in a global framework.
Faced with evolving political and professional environments, participants graduate from the program armed with new skills, coupled with innovative and effective ways to contribute back to their societies as individuals and as members of this unique network.
The four UCD students selected for WIP Class of 2015 are: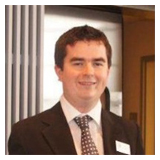 Gary Cooke, a master's student studying Mechanical Engineering with Business. He is currently the treasurer for the Mechanical Engineering Society. Gary is a former committee member of the UCD Literary and Historical Society.
Gary spent his third year of his undergraduate degree studying abroad in University of California, San Diego. He became actively involved in the UCSD community in his role as "Programs and Marketing Intern" within the International House, with responsibility for a number of community development programs and events. He has also been a Peer Mentor twice and Class Rep for Engineering in his second year.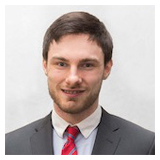 James Gallagher,a UCD Ad Astra Academic Scholar and the head of the inaugural Academic Scholar's Council. He has been a mentor to incoming exchange students at UCD. He is currently the treasurer, and was formerly the marketing director, of the Irish Student Entrepreneurship Forum. James enjoys working with people from diverse backgrounds. He spent the 3rd year of his degree course on exchange at the University of New South Wales in Sydney. While on exchange he was the team leader of an overseas volunteering trip to Rabi Island in Fiji. He was also a law tutor to indigenous Australian students. He is widely travelled, having visited over 30 countries. Last summer, James climbed Mt. Kilimanjaro in Tanzania.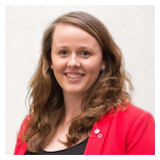 Aoibhinn Kenny, a two-time UCD Bord na Gaeilge Scholar who has been heavily involved in An Cumann Gaelach and has organised many events in promotion of the Irish language. She has participated in various charity events such as Relay for Life, SVP and is co-chairperson for this year's Law B&L Day in aid of Temple Street Children's Hospital. She has actively participated in multiple student lead campaigns, on and off campus. Aoibhinn is an avid mooter, having competed in national competitions and winning Bréagchúirt Uí Dháiligh in 2013.
Ciara McConnell,a final year Politics and International Relations student who is a part-time intern with Women for Election, an organization dedicated to ensuring equal representation in Irish politics. Since representing Ireland at an International Session of the European Youth Parliament (EYP) in 2012, she has remained an active alumnus of EYP Ireland, sitting on the National Committee as an elected officer for 2013/2014. Ciara's current project is the organization of the first ever cross-border session of the EYP, which will be held in Dublin and Belfast in 2016 and will gather over 300 young people from across Europe. Outside of college, Ciara volunteers as a literacy mentor with Suas and is a Volunteer Ambassador for ALONE. She is also a proud member of Comhaltas Ceoltóirí Éireann, having played traditional Irish music for the past 7 years.
The WIP program is supported by both Governments, the universities in Ireland and Northern Ireland. The internships include placements on Capitol Hill, government agencies and the private sector.  Previous students have interned in the offices of then U.S. Senators Barack Obama and Hillary Clinton, former Presidential Candidate Senator McCain, at the Headquarters of the World Bank and at CNN.
(Produced by UCD University Relations)