Posted: 11 April 2006
Internships offer UCD students invaluable access to industry experience
UCD School of Computer Science and Informatics is one of the most active centres for computer science research in Ireland and it boasts a number of internationally renowned research groups across many research areas.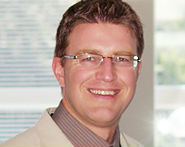 Professor Barry Smyth, Head of UCD School of Computer Science and Informatics
'We are acutely aware of the need to complement our students' formal education by supporting them in their quest for experience and employment opportunities throughout their undergraduate and postgraduate degree programmes' says Professor Barry Smyth, Head of UCD School of Computer Science and Informatics.
'The recent awarding of two Cisco internships to two of our students is just one of the many examples of our initiatives in this area' continues Professor Smyth. This year, David Mullaney and Graham Barker, both third-year students studying for a BSc in Computer Science, will spend the summer working with Cisco in California.
Many students from the UCD School find employment with leading industry players and local SMEs during the summer months. And for many years, the School itself has run its own internship programme as a way of offering its undergraduate students the opportunity to work with research groups. This has resulted in the establishment of Odysseus (ODCSSS), the Online Dublin Computer Science Summer School.
A joint initiative between UCD and DCU, Odysseus will host 16 summer internships to work on significant research projects within some of the most active research groups in the country. Designed to promote further collaboration between the two universities, the Summer School builds on existing collaborations such as the €6m SFI-funded Adaptive Information Cluster.
'Already Odysseus has attracted a wide range of very strong applications from more than 80 students across 16 countries, and academics in UCD and DCU are very much looking forward to the start of this exciting initiative this summer" says Professor Smyth.