New UCD Academic Structure.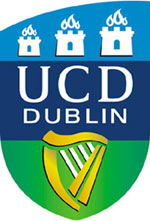 UCD Crest
UCD's new academic structure of 5 colleges and 35 schools officially came into existence on the 1st of September.
In a message to all UCD staff, President Hugh Brady said that this was 'a fundamental stepping stone' in achieving a shared vision for UCD and that the university was now entering an exciting new period in its history.
First year students are now registering online for UCD's new
modularised curriculum - Horizons. Horizons offers students increased choice and flexibility in their chosen degree programme. For further information, visit our Horizons website.