Welcome Introduction: by Professor Ciaran Sugrue - Head of School
Welcome to the School of Education, UCD — a Céad Fáilte — a hundred welcomes whether or not you are joining us from at home or abroad. Now in its second century, the school of education continues to evolve and to thrive—offering a suite of programmes that address concerns of major significance for policy-makers and practitioners with connecting theory and practice together in mind, in creative and imaginative ways directed towards the quality of teaching, learning and leading in schools.
We are the largest provider in Ireland of the Professional Diploma in Education (PDE), the major entry requirement to teach in the post-primary sector, nationally and recognised internationally. Additionally, you may find our full-time or part-time Masters and Doctoral programmes of interest. We welcome particularly inquiries from international students.
We encourage you to peruse our various offerings and to get in touch with us should you require additional information on any aspect of our programmes or research projects. We look forward to hearing from you.
---
Latest News / Recent Events
Launch of New Online/ Blended Masters in Education (Leadership) (September 2014)
UCD School of Education in association with UCD Online is delighted to launch a new online/ blended Master in Education (Leadership). The Masters in Education (Leadership) is a designated stream in the existing Master in Education programme aimed at those who have already successfully completed the online/ blended Professional Diploma in Education Studies (Leadership). For enquiries please logon to www.ucd.ie/online
Dr. Gerry Mac Ruairc appointed as evaluator to the European Policy Network on School Leadership (EPNoSL)
Dr. Gerry Mac Ruairc has recently been appointed as project evaluator to the European Policy Network on School Leadership. Gerry will work with Professor Jacky Lumby, University of Southampton on the impact this network has had on school leadership policy and practice across Europe. The Network represents School Leadership stakeholders from 42 European based institutions including academic and other experts engaged in key thematic areas, education ministries and other policymakers, as well as professional associations at national, regional and European levels. The work carried out by EPNoSL is partly financed by a four-year grant (2011-2014) from the European Commission, Directorate-General for Education and Culture (Grant Agreement - EAC-2010-1388/1), within the framework of the Lifelong Learning Programme.. For further information on the project and related events visit www.schoolleadership.eu
‌Dr Deirdre Raftery is the recent recipient of an Irish Research Council 'New Foundations' Award 2014, for her research project DiasporaEd.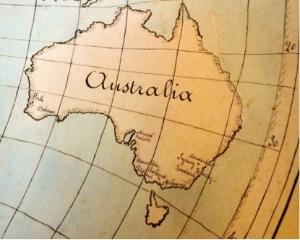 The research, which examines education and the Irish diaspora in nineteenth century Australia, is being conducted in Melbourne and Sydney.

Deirdre, who is a Fellow of the Royal Historical Society, is looking at how convents and Irish nuns provided mass education. In addition to gathering data,she gave a guest lecture at the University of Melbourne on 6th May, and is Visiting Scholar at the University of La Trobe.

Of particular relevance to the research is data at the Asia-Australia IBVM Provincial Archives. That matieral,along with sources examined at eight other major Australian archival collections, illustrates strong education connections between Ireland and the Antipodes in the late nineteenth and early twentieth centuries. Preliminary findings will be presented in a paper to be given at the International Standing Conference of the History of Education, in London this July, and in due course will form part of Deirdre's ninth book publication, due out in 2015.
---

‌Dr Judith Harford from UCD School of Education has been elected a Fellow of the Royal Historical Society (London) - 26th Feb 2014
Her election to the Society is in recognition of her scholarship in the history of education.
---
Iraq Teacher Education - Capacity Building Programme Video.
Click on the image
to start the video!
---

New Publication:
‌Deirdre Raftery's new publication, jointly with David Crook, is History of Education: Themes and Perspectives.
It was published in November 2013, by Routledge.
---
Two Government of Ireland Post-Graduate (PhD) Awards

Congratulations to Martina Ozonyia and Fiona O'Shea for their awards of Irish Research Council scholarships to support their Children and Youth PhD research 2013 - 2016. Supervised by Dr Dympna Devine, Martina's research involves a mixed methodological analysis of participation in Early Childhood Care and Education Settings by contrasting socio-economic and ethnic groups in Ireland'. Fiona's research explores children's citizenship - respect, recognition and participation, across home and school.
---
Historian of Education wins the NUI Mary L. Thornton Award, 2013-2014
For the third time, a historian of education at the School of Education, UCD, has won the NUI Mary L. Thornton Award.
Sarah Fahy Hillas, whose PhD research is supervised by Dr Deirdre Raftery and Dr Marie Clarke, has won the award for her examination of land, economy and patterns of participation in Intermediate education, in late nineteenth-century rural Ireland. The NUI Mary L. Thornton Award is presented following an open competition for students working on education research in any of the NUI Colleges.
---
Dr Conor Galvin appointed to SCoTENS Executive Committee

Dr Conor Galvin has been invited onto the Executive Committee of SCoTENS, representing UCD on this committee for a three-year appointment. Dr Galvin's involvement with SCoTENS dates back to its inception in 1999-2000, when he participated in discussions on its foundation.
---

School of Education offers new Online Course - April 2013

The Leadership Profession Diploma in Education Studies (PDES) is an online/ blended PDES in Leadership aimed at teachers with some teaching experience who would like to either move into a leadership position or challenge the way they think about their work in a variety of ways.
---
SCoTENS funding supports Paris archival research on the history of Irish nuns - March 2013

‌ Dr Deirdre Raftery's research on the history of the contribution of Irish nuns to education has been supported by SCoTENS
---
Fullbright Scholar Award in the School of Education - March 2013


Dr Dympna Devine has been selected for a Fulbright Scholar Award in Social Sciences by the Fulbright Commission for 2013-2014
---
New Programme: MSc: Five year progamme in Maths, Science and Education

The School of Education is delighted to announce that, from September 2013, it will be possible to enter, by a variety of pathways-- see pdf file-- into a five year integrated programme that combines Maths, Science and Education in an innovative manner. This will allow applicants to commence a BSc degree in maths/ science through the common entry (DN200) and if interested in the possiblity of teaching as a career, can puruse a variety of pathways towards that end, graduating in year five with a MSc (in maths, Science & Education.)
This masters degree is professionally accredited by the Teaching Council thus graduates are fully qualified to teach two subjects in post-primary schools.
The various pathways available are described in the pdf file - see below!
UCD_DN200_Science_Teaching_Pathways
---