How can we help?
Welcome to UCD - Ireland's most international university, located in the lively and friendly capital city, Dublin.
Choose the information you would like to see below - and we'll show you the specific content you need.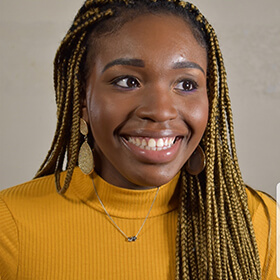 Hi, my name is Mary and I am a final year Commerce student. I have a passion for experiencing different cultures and meeting new people. My time in UCD so far has been incredibly fun and rewarding, from being part of the Africa Society Committee to winning cultural events held by the School of Business. In UCD, I love the multitude of events, societies and clubs to engage in!
Mary Ishabiyi, UCD Student, Final Year Commerce