The UCD Global Lounge is a multi-functional space which enables students, staff and the wider UCD community to build connections with each other and the world around them. The space is an expression of UCD's commitment to global engagement, and the activities which take place in the Lounge serve to enhance the global culture of UCD.
The Lounge is managed by the Global Experience Team in UCD Global which includes staff and students who are highly skilled in the areas of student support and event management.
Global Guide Welcome Desk
Our team of Global Guides are ready to support fellow students by providing information, managing and organising events and offering peer to peer support both in person and virtually via our social media channels. There will be a Global Guide present at the Welcome Desk in the Global Lounge from 09:00 - 17:00 Monday - Friday. Please make sure to drop in to the Global Lounge to say hello to our 2021-2022 Global Guides Anam, Laiyun, Nessa, Yastika and Rae!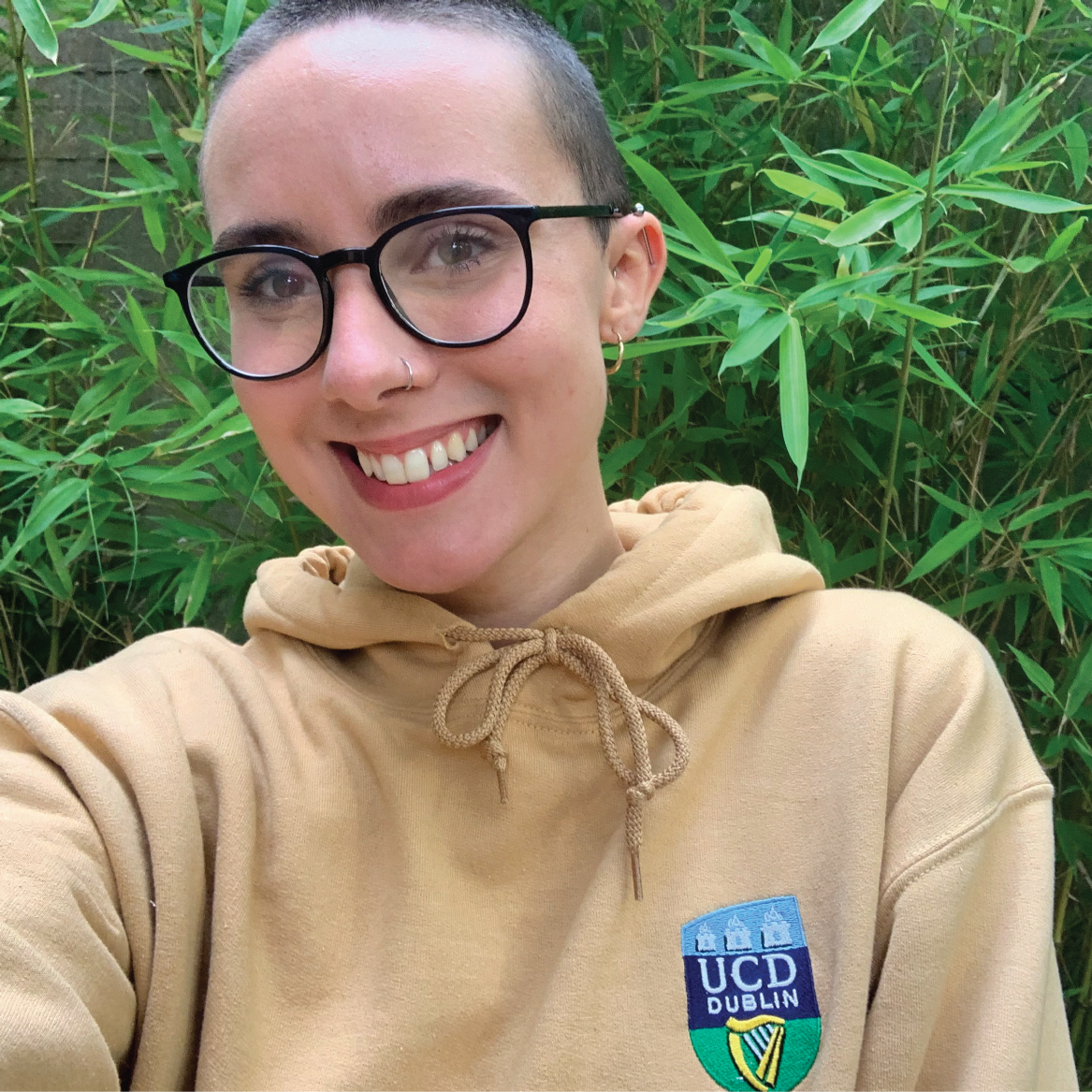 Since my first interaction with UCD Global, I knew I wanted to be a Global Guide! I think the concept of peer to peer support especially in regards to international students is so important! I love having the opportunity to share all my knowledge I've learned during my time at UCD with the incoming students to make the transition to Ireland a bit smoother.
Rae , North American, UCD Global Guide
Global Lounge events
Enabling our student community to support each other socially and culturally is hugely important to us. The UCD Global Experience team will be running a series of virtual Global Lounge events this trimester. They will include virtual coffee and chats with UCD Global Guides, society events, quizzes, movie nights, board games, discussions and language cafés amongst others.
Keep an eye on our social media pages for details on how to register for our events - and please join us virtually for some online socialising!
We hope to be able to host more in-person events in the Global Lounge from January 2022, but in the meantime, please feel free to drop-in to the Lounge space to hang-out or meet with other students.
Current operations in the Global Lounge: COVID-19 guidelines
Due to Covid-19 health and safety guidelines, there is a maximum capacity of 15 people allowed in the Global Lounge at any one time. You will be permitted to remain in the space for a maximum of 1 hour at a time. Please make sure to write your name, student number and time of arrival on a sign in/sign out sheet at the Global Guide Welcome Desk.
Please note that visitors to the Global Lounge are required to wear a mask and adhere to 2 metre social distancing when seated.
If you would like to meet with a member of the UCD Global staff team, we advise that you first email the relevant staff member to set up an appointment time.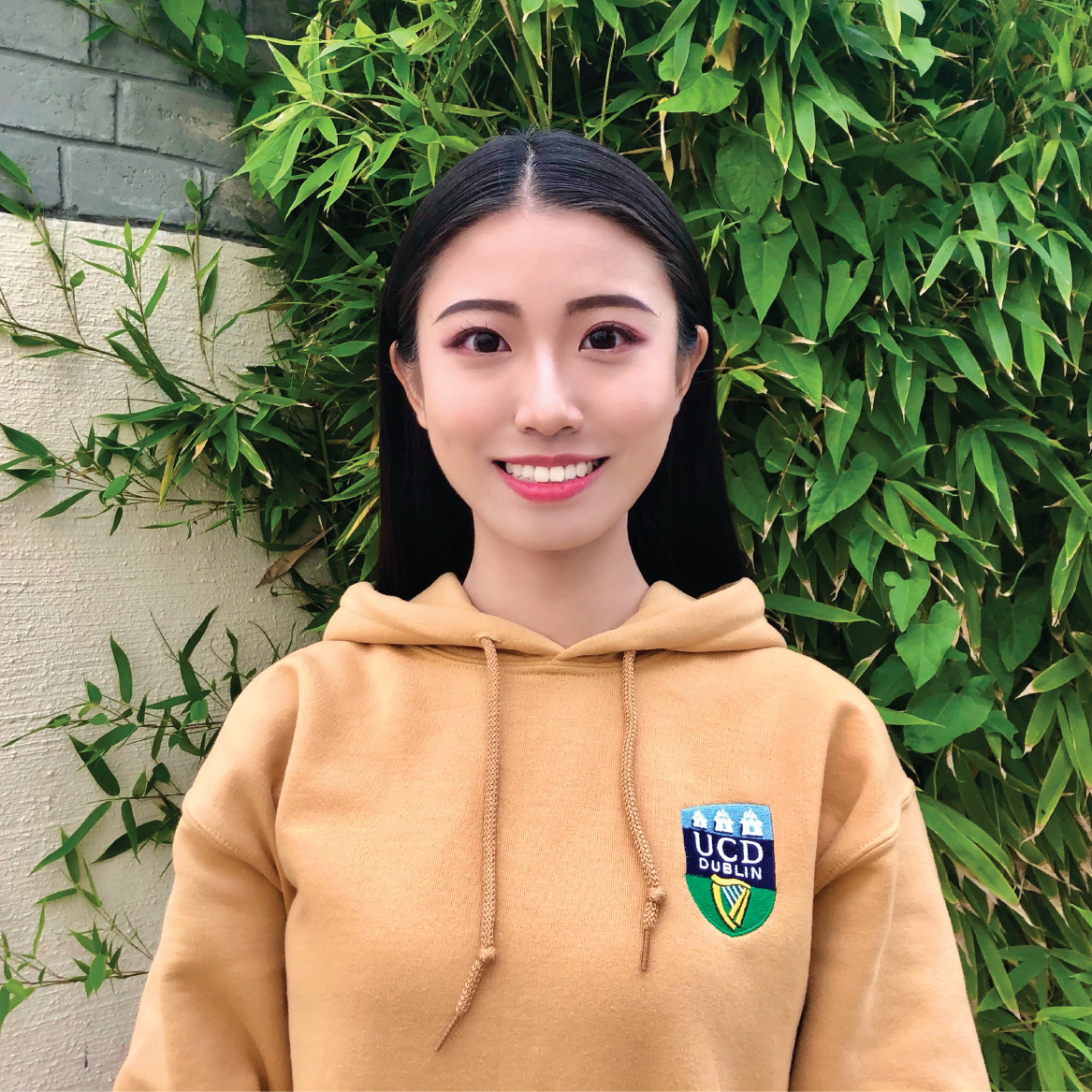 My favourite part of being a Global Guide is having the opportunity to meet people from different parts of the world and learning their cultures. I can't wait to host great events for you! See you soon.
Laiyun, China, UCD Global Guide