UCD is committed to constantly improving sustainability on campus and throughout the university in general. UCD is also committed to working to further the UN Sustainable Development Goals (SDGs) throughout its teaching and operations. In the 2021 Times Higher Education world rankings of how universities worked to achieve the SDGs, UCD was ranked number 22 in the world!
UCD Global is proud to actively work on sustainability initiatives and support international students in having a more eco-friendly student experience in a number of ways.
Watch the video to hear the UCD Global Ethical Consumption and Sustainability Committe's contribution to the Climate Action Network for International Educators (CANIE) European Summit.
A Sustainable International Student Experience
To ensure that the international student experience at UCD is as sustainable as possible, we provide the following supports for students:
Orientation workshops: Right from the beginning of your student journey at UCD we will assist you in understanding recycling on campus and in Ireland in general, how to practice everyday eco-friendly habits and where to find further resources about campus initiatives.
Green Guide: This digital guide contains resources and information on sustainable travelling, transport, living, shopping, and recycling in Dublin. Download your copy of the 2022 UCD Global Green Guide today.
Green Erasmus+: UCD Global promotes the Green Erasmus+ initiative by the EU Commission which aims to support sustainable Erasmus projects and student mobility. Find out more about this initiative.
Sustainability at UCD Global
UCD Global has led several initiatives to reduce carbon emissions among university staff, and to support students in becoming more sustainable.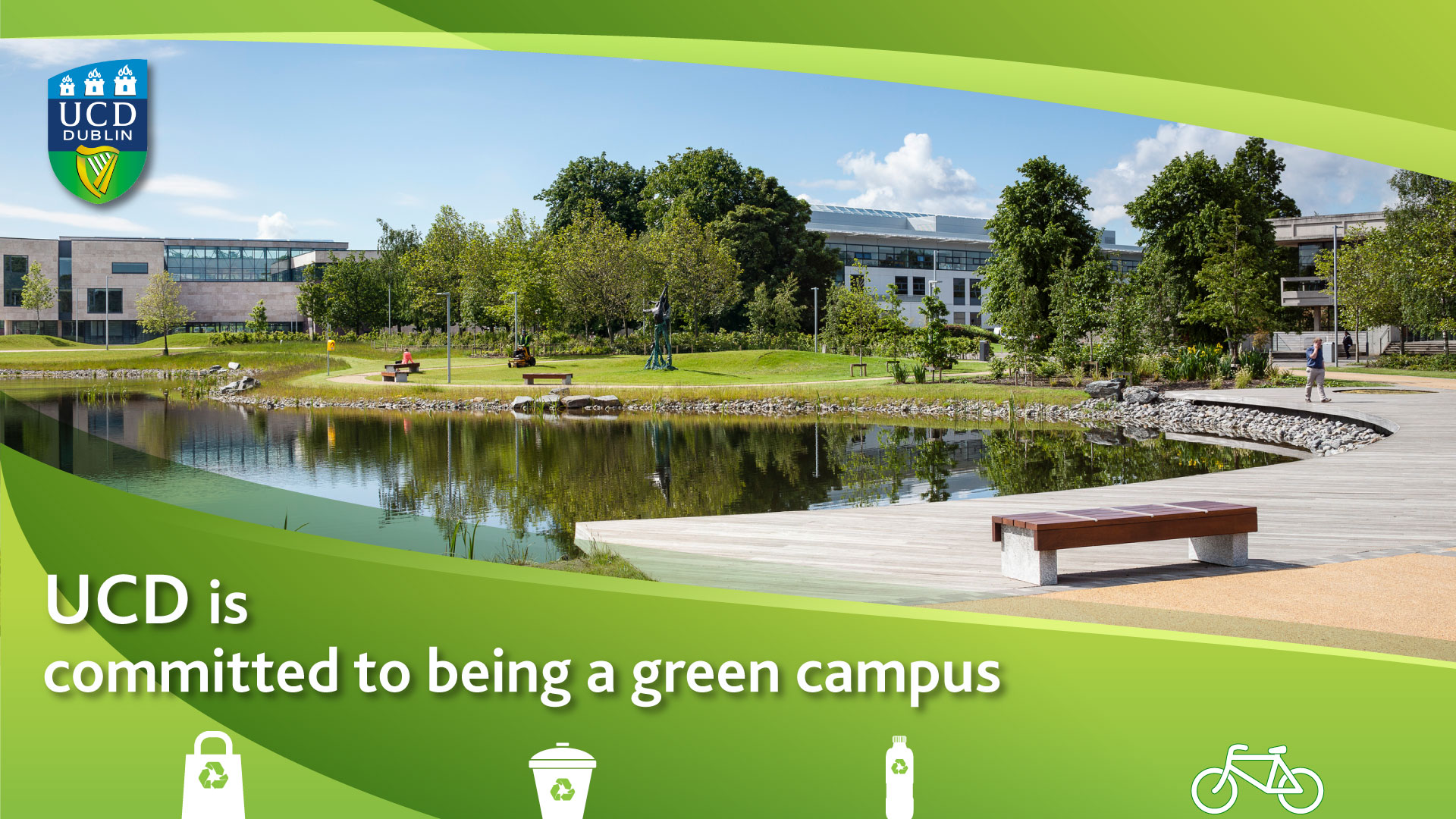 These initiatives include:
An Ethical Consumption and Sustainability Committee to drive sustainability and eco-friendly initiatives within UCD Global.
A greater focus on digital brochures and material and a reduction in printed materials.
Staff Travel project to reduce carbon emissions linked to necessary travel.
Sustainability Initiatives at UCD
You can find out more about further initiatives taking place across the university by clicking on the links below:
Volunteering opportunities and Global Citizenship at UCDVO
UCD Green Campus is organised by UCD Estates and works towards attaining a sustainable, healthy and living campus. There are many different initiatives they promote and support, including Green Week, Waste Reduction Initiatives, Biodiversity and Volunteering Opportunities.
Student-led initiatives such as Eco-UCD, UCD Fair Fashion and UCD Horticulture Society.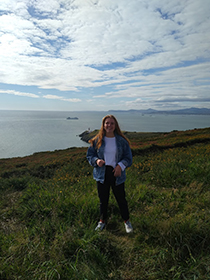 My name is Ana. I'm from the United States, and I'm studying the BSc Sustainability programme. I chose to study this course at UCD because the programme sounded really exciting, and the campus is a great place to live!
Ana Neary, North America, BSc Sustainability
Download your Green Guide
Have a more sustainable student experience with our Green Guide