Posted 05 March 2014
Picture this: Exhibition showcases research at UCD
From volcanic eruptions to simulated human-robot teams in space, a series of photographs and images showcasing the range of work by researchers at University College Dublin is currently on public display at the European Commission Representation in Ireland on Dublin's Dawson Street until 13 March.
The exhibition is representative of a collection of more than 1,650 images which have been submitted to an annual Images of Research competition at University College Dublin since it was first initiated in 2006.
Following its public display in Dublin, the exhibition will travel to Brussels for an EU Innovation Convention 2014.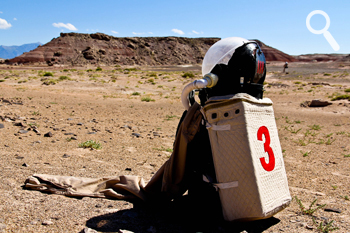 Hope - Karolina Zawieska, PhD Student, UCD School of Education, University College Dublin
Hope - Katriona Zawieska
The photo shows a simulated astronaut that is waiting for a rover to deliver a pack (one of the competition tasks). This illustrates the idea of human-robot teams in space where a robot becomes a teammate rather than a mere tool. Also, it is a good example of complexity and potential for human-robot interaction and human likeness in robots, real or imagined. Human-robot teams will shape future space exploration, where humans and robots working together can overcome the limits they both have and accomplish tasks that would otherwise not be achievable. The question is whether space robots should be seen as tools (machine-like) complementary to human skills or rather as an extension of the human (human-like)?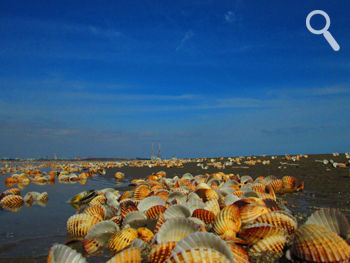 Cockle Catastrophe - Dr Bas Boots, Postdoctoral Fellow at the UCD School of Biosystems Engineering, University College Dublin
Cockle Catastrophe - Dr Bas Boots
Clean water is equally important for everyone. Contaminated water can lead to sudden mass mortalities of animals such as these cockles. My research involves developing a universally applicable microarray to detect waterborne pathogens and help ensure our waters are clean.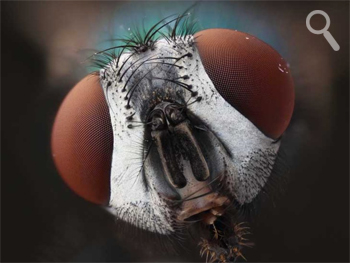 The Fly! - Karl Gaff, Research Technician, UCD School of Biomolecular & Biomedical Science
The fly! - Karl Gaff
This image of the common green bottle fly is one of the first images to be shot on my home built optical microscope. The microscope was designed and constructed by myself as an affordable alternative to similar more expensive microscopes intended to image macro sized objects such as insects and flowers.
A call for 2014 submissions for the UCD Images of Research Competition will be announced shortly.
(Produced by UCD University Relations)