RIBA fellowship for UCD professor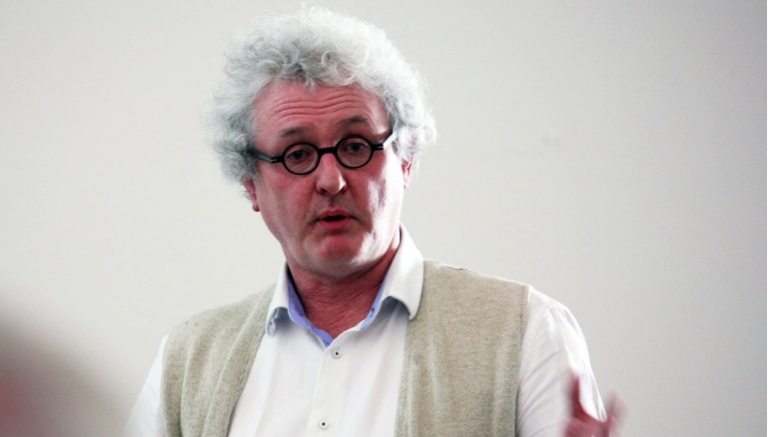 Posted October 05, 2017
The Royal Institute of British Architects (RIBA) has named UCD adjunct professor and architectural critic Shane O'Toole as a RIBA International Fellow.
RIBA awarded the fellowship to O'Toole for his major contribution to the world of design and architecture.
An architecture graduate of University College Dublin, O'Toole is a former president of the Architectural Association of Ireland (AAI). He was also Commissioner for the Venice Biennale and jury member of the EU Prize for Contemporary Architecture – Mies van der Rohe Award.
O'Toole is currently an adjunct professor in the UCD School of Architecture, Planning and Environmental Policy.
He was a member of Group 91 Architects that won the Temple Bar Framework Plan competition in 1991. Under the plan, O'Toole was one of 13 architects commissioned to create new public spaces and buildings as part of the regeneration of Temple Bar.
A writer with The Sunday Times for 10 years, he was named International Building Press Architecture Writer of the Year in 2008, 2009 and 2010. He also co-edited monographs on Pritzker Prize-winners Kevin Roche and Aldo Rossi.
In 2017, he received an Honorary Fellowship from the Royal Institute of the Architects of Ireland.
He is a co-founder of the heritage bodies DoCoMoMo International and DoCoMoMo Ireland. DoCoMoMo is an international organisation committed to the documentation and conservation of buildings, sites and neighbourhoods of the modern movement.
The Royal Institute of British Architects is a global professional body for architects. It was founded in 1834 for the "the general advancement of Civil Architecture, and for promoting and facilitating the acquirement of the knowledge of the various arts and sciences connected therewith".
By: Jonny Baxter, digital journalist, UCD University Relations