Increased stability of finance for social housing wins UCD research impact award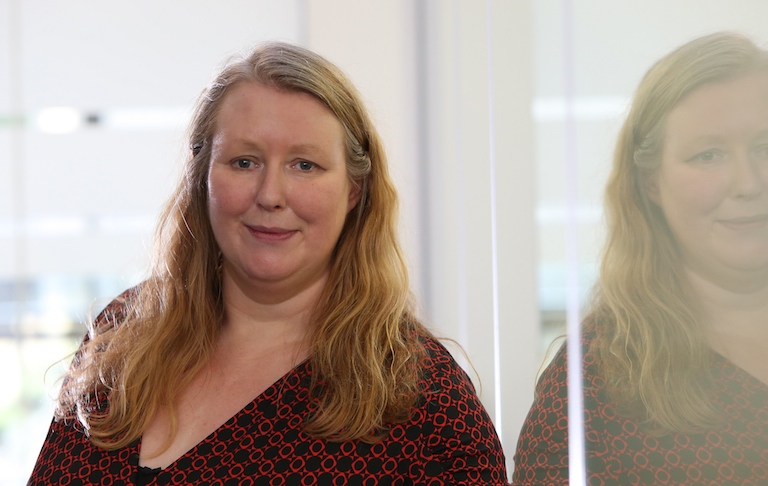 Posted October 13, 2017
Professor Norris helped shift dependency of social housing away from government grants
She was appointed by government as chair of Housing Finance Agency in 2011
By 2016, the agency was the primary source of social housing finance
A social scientist whose research found a loans-based system of funding for social housing would be more affordable and stable for the Irish government than up-front public spending has won the UCD research impact case study competition.
Based on her research and expertise in the area of social housing, UCD's Professor Michelle Norris was appointed by the government as chair of the Housing Finance Agency (HFA) in 2012. She was appointed to a second term in 2017.
The HFA borrows money on international capital markets and from EU institutions to finance social housing in Ireland and supports for low-income home buyers.
Through the HFA, Professor Norris was able to increase the share of social housing spending that came from non-exchequer sources. When she took over, the agency had lent €7.6 million towards social housing the previous year. In 2016, it was the primary source of social housing finance with lending of €261.2 million.
"My research on social housing finance abroad demonstrates that diversifying the sources of finance can help promote the financial sustainability of the sector," Professor Norris said.
"I have worked to implement this strategy by diversifying the sources of HFA finance to include loans from EU lenders and I am currently working on improving access to private finance for social housing in Ireland."
Since 1987, the government paid the cost of social housing up front in the form of grants. This limited the number of units that could be built at any one time compared to repaying this cost over time, as is the case in Austria and Denmark.
Under the grant system, the building of social housing was highly dependent on favourable government budgets. This meant the social housing market became pro-cyclical. "It boosted our housing boom and deepened the bust," Professor Norris said.
Currently head of the UCD School of Social Policy, Social Work and Social Justice, Professor Norris' research has been cited in policy statements and parliamentary debates. She has addressed policymakers, politicians and media on the subject of social housing.
In 2011, she was appointed by an Taoiseach as an independent member of the National Economic and Social Council (NESC). The NESC advises the Irish government on economic, environmental and social policy. 

She is co-convener of the European Network for Housing Research Working Group on Comparative Housing Policy and serves on the international advisory board of the International Journal of Housing Policy.
"We were delighted with the response of our research community to this impact competition," said Professor Orla Feely, UCD Vice-President for Research, Innovation and Impact.
"Its aim is to encourage researchers, regardless of their discipline, to consider the impact of their research and to outline and share this impact with a wider audience through a short case study."
"I would like to congratulate Professor Norris on winning the inaugural UCD research impact case study competition."
The research impact case study competition is a new initiative by UCD Research and Innovation to help capture and articulate research impact in UCD. Three criteria were used to judge almost 40 entries: capture and articulation; scale and significance and beneficiaries and reach.
By: Jonny Baxter, digital journalist, UCD University Relations