The Roebuck Residences are modern 6 bedroom ensuite apartments, situated close to the Owenstown Park entrance and is comprised of 3 houses with 50 apartments.

Merville Residence is located on the main UCD campus, close to the Owenstown Park entrance and is comprised of 150 apartments.

The campus is within walking distance of the thriving seaside town of Blackrock, one of the prime residential and shopping areas of suburban Dublin, which has convenient rail and bus links to the city.

Located on the main Belfield Campus within a short walk of the central college facilities, the apartments are formed around a series of interconnected courtyards and provide the ideal combination of secure privacy within a woodland setting.

Situated at Carysfort Avenue in the prime residential town of Blackrock, the Proby House Residences are particularly suited to students of the UCD Michael Smurfit School of Business.

Roebuck Castle Catered Accommodation

Located on the main UCD campus close to the Clonskeagh entrance these three storey apartments are formed into a number of blocks enclosing grassed areas with nearby parking.
Contact Us

Accommodation Office
University College Dublin,
Belfield,
Dublin 4,
Ireland.
Tel: +353 1 716 1031
Fax: +353 1 716 1154
Email: residences@ucd.ie‌
---

Contact Our Residences
Looking to contact a specific residence? See the full listing here.‌
---

Join us on Facebook
Living at UCD

Res Life
Our Res Life Programme aims to build community in the residences through social events, sports, cookery classes and much more.‌
---

Residential Services
For information on all the facilities and services available to you while living on campus click here.
---
‌
Pre Arrival Information
For information on steps to complete before check in click here
---
How to Book a Room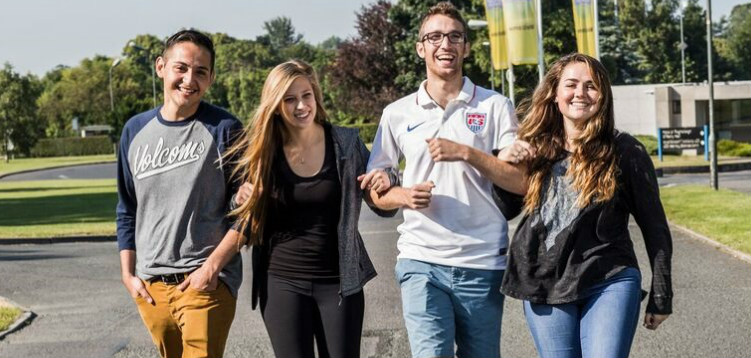 How to Book a Room
Dedicated Booking Support office located in Merville
---

Accommodation Booking & Support Office
» We provide the information to allow you to make well informed choices.
Contact us
Telephone: + 353 1 716 5772 or + 353 1 716 5773
---