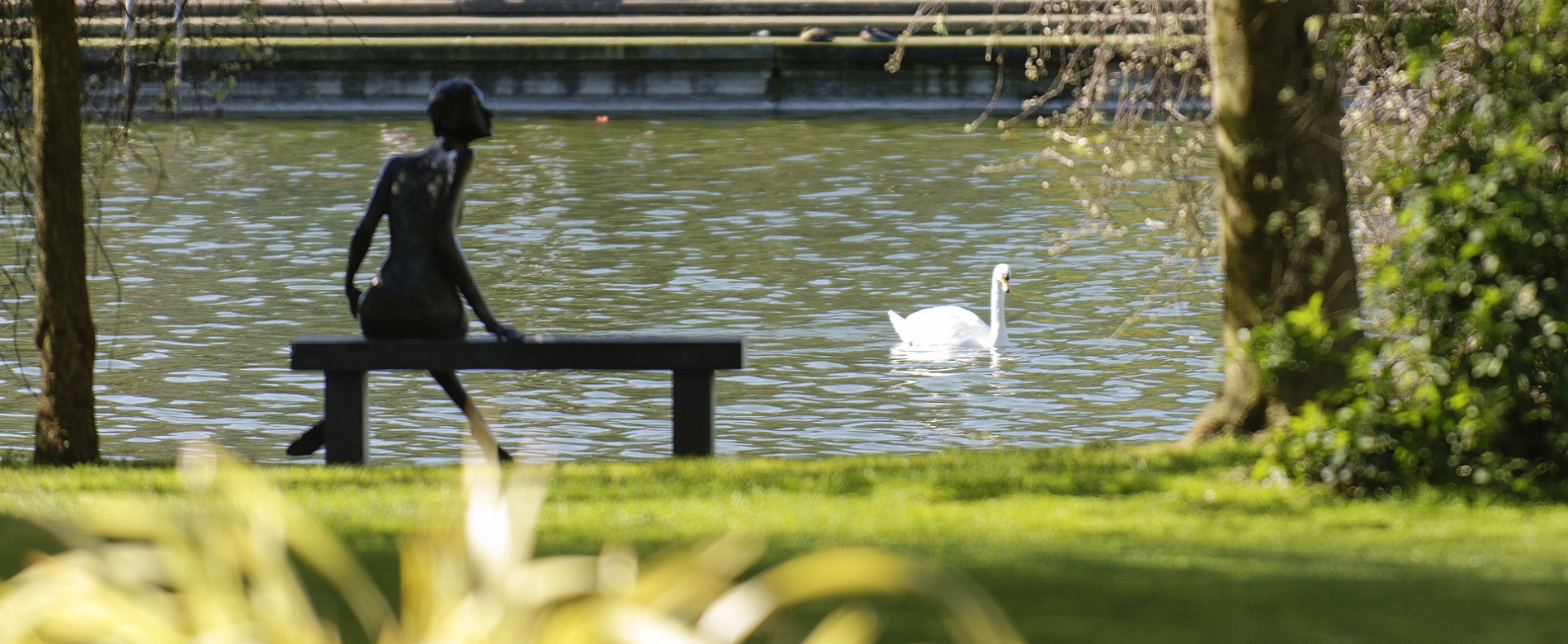 The next Congress will be run by the University of KwaZulu-Natal, Durban, South Africa
Our next Congress in South Africa
Date of communication: March 2023.

The Congress will proceed in 2023.
A note from the President of the Global Irish Diaspora Congress, Professor Regina Uí Chollatáin, regarding 2020 and 2021
Date of communication: November 2020


To all Global Irish Diaspora Congress members:
I hope this finds you all well in these very challenging times.
Little did we think when we last corresponded with you all regarding the need to cancel GIDC2020 in Durban, that we would be in a world pandemic of this magnitude. 2020 was to be a year in which we would celebrate our second International Congress and our first move out of Ireland to do so and instead most of us cannot leave our own countries of residence. However with hope on the horizon for vaccines and other measures we will keep looking and planning ahead to collaborate and hopefully meet each other soon again.
We had our Standing Committee meeting in UCD in October to review our work and our plans. We will continue to work on ongoing projects under the GIDC umbrella. One of our projects for the Spring of 2021 is the launch of a new project on 'The Global Future of Irish Studies' which will be led by our Vice-President Dr Darragh Gannon. Darragh and other committee members will be in touch in the coming months to update you and inform you of this online event.
We are still looking at our next Congress which will either be online in 2021 or in Durban in 2022 in collaboration with our colleagues and especially Professor Donal McCracken in Durban. Keep the proposals ready - we will be moving into a new phase of work and connection again!
It will then be time for us to think of our next Congress with many suggestions coming from Australia and New Zealand in particular. Due to the delays we have encountered with the pandemic we may well look at the date of the following Congress for 2023 or 2024 depending on what suits the host institutions/ countries.
The main message is that we are looking forward to continuing our work together and we will keep you updated as we progress.
Please look out for updates on Twitter and on our website and of course we will send emails to inform you about any new developments. Feel free also to write back and to contribute in any way you want if you would like to publicise any events.
In the meantime take care everyone and stay safe / Coinnigí slán agus tabhair aire
Le beannachtaí ó choiste GIDC Ollscoil Bhaile Átha Cliath/ With greetings from University College Dublin GIDC committee
Regina
Professor Regina Uí Chollatáin
President, Global Irish Diaspora Congress
Our next Congress in South Africa
Date of communication: August 2019. The Congress has since been postponed.
Following the remarkable success of the first Global Irish Diaspora Congress (GID), held at University College Dublin in August 2017, we are delighted to confirm that the second GID congress will be held at the University of KwaZulu-Natal (https://www.ukzn.ac.za) in Durban, South Africa.
The congress will be held on the Howard College (Durban) campus of the University of KwaZulu-Natal, one of Africa's top research and most progressive universities with five campuses and a student population of 44,000. The university was formed in 2003 with the amalgamation of the former University of Durban-Westville and the University of Natal.
This second Global Irish Diaspora congress will be open to anyone interested in the Irish diaspora in its many facets. Papers will cater for the academic, the professional and the amateur, the expert and the curious. We also expect that at least one international exhibition will be hosted by the Embassy of Ireland in Pretoria at the event.
This unique occasion is something very special – the largest Irish event to be held on African soil. While Congress papers will cover the global diaspora in their content, we hope that the Irish link with Africa and Africa's with Ireland will be showcased as never before. A wide and diverse interest has already been part of the Global Irish Diaspora Congress and we, the international committee are working to make this a memorable and significant milestone in the relationship between Ireland and Africa.
The second Global Irish Diaspora Congress will be based on the successful model of the inaugural GIDC, which featured a wide range of papers on such diverse subjects relating to the global Irish diaspora as history, archaeology, art, cultural studies, genealogy and language. Topics are selected so they related to the millions of Irish people from all sectors of society who left Ireland to settle elsewhere in the world, whether in Africa, Australia, Canada, Great Britain, India, Pacific islands, South America, the United States or elsewhere.
The congress will be held under the auspices of the GID International Advisory Committee of experts, (current president Professor Regina Uí Chollatáin, School of Irish Celtic Studies and Folklore, University College Dublin). The Congress organisation is primarily under the aegis of a local Durban committee, which is based at the Centre for Communications, Media and Society in the College of Humanities. This is composed of academics as well as members of the Irish South African Association (Durban Branch). This local committee is chaired by Professor Donal McCracken.
Depending upon demand, we hope to offer specialist tours to Irish sites associated with the KwaZulu-Natal battlefields (Talana Hill, Isandlwana, Rorke's Drift, Colenso and Spion Kop) and locally to 'Green Durban' and to the Denis Hurley Centre. Links between Durban and Ireland are many and include the Belfast look-a-like city hall, the great harbour of Port Natal where the Harland and Wolff Union Castle liners terminated their voyages, Glasnevin and the Durban Botanic Gardens (the oldest surviving botanic gardens in Africa), and the Irish 27th Regiment which annexed the old Boer republic of Natalia.
And finally, getting there! Durban, in the kingdom of the Zulus, is South Africa's premier holiday destination and has famous sandy beaches, lots of restaurants, a vibrant culture and diverse population. The city's King Shaka International Airport has direct flights to London Heathrow and to Dubai, which has easy connections with Dublin, London Stansted, the United States, Australia and many other destinations. July is mid-winter in South Africa and the dry season in KwaZulu-Natal. Daytime temperatures average 24°. In July evenings are very short. The Indian Ocean has the warm Agulhas current off shore with daytime sea temperatures about 23°. Snow and ice are unknown in Durban!
We look forward to greeting you in Durban!
Regina Uí Chollatáin
President, Global Irish Diaspora Congress