Posted: 16 February 2006
UCD Zoology Graduate Appointed CEO Designate of
Natural England
Dr Helen Phillips the newly appointed CEO of Natural England, a recently established statutory body championing resource management, nature conservation and biodiversity in England, completed her BSc (1987) and her PhD (1994) in Zoology at UCD.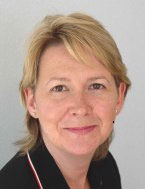 Dr. Helen Phillips
As an independent statutory organisation, Natural England will build on the scientific expertise of existing organisations including English Nature (EN), the landscape, access and recreation elements of the Countryside Agency (CA), and the environmental land management functions of the Rural Development Service (RDS). Its function is to ensure that the natural environment is conserved, enhanced and managed for the benefit of present and future generations, thereby contributing to sustainable development.
Having completed her PhD in Zoology at UCD, Dr Phillips spent a brief time working for a consultancy before joining the National Rivers Authority (NRA) in England, which later became the Environment Agency for England and Wales. During her 11 years there she held many senior operational and strategic policy roles culminating in the position of Director of Environment Agency Wales.
With a proven track record in managing change programmes and a passionate commitment to the natural environment, Dr Phillips will play a key role in assisting the Chair in fully establishing Natural England before it assumes its statutory responsibilities later this year.
Professor Thomas Bolger, Head of the UCD School of Biology and Environmental Science which incorporates Zoology where Dr Philips gained her PhD, is proud of the UCD graduate's recent appointment. "Helen's successful appointment is another clear example that our graduates can compete with the best internationally" he said.