Summary
Researchers at UCD have developed and evaluated a new, creative approach to teaching STEM-related subjects (science, technology, engineering and mathematics) to young girls. This initiative contributed to the lives of 1,000 pupils in participating disadvantaged schools in Leinster. It has made STEM-related subjects more meaningful and accessible to this underrepresented group, and it has made them more confident about pursuing the study of such subjects in post-primary education and beyond.
Increasing gender diversity in STEM is now a Department of Education policy priority. In partnership with the Department, the planned expansion of the project will guarantee further impact on a national scale, through resources generated from the project that are freely available to all schools via the Girls in STEM website.
Research description
This project was motived by the systematic absence of women in narratives around STEM. There is some consensus among social scientists that negative stereotyping has deterred women from choosing science as a career. Furthermore, research suggests that for young women to pursue a career in this area, they must believe in the importance of STEM and believe in their ability to succeed in these subjects.
Storytelling plays a central role in fostering and deepening students' empathy and their overall engagement in wider society, and this is critical to their long-term engagement with STEM. The aim of this research was to develop and strengthen interest in and attitudes towards STEM subjects among young girls from disadvantaged backgrounds, as they are currently less likely to pursue STEM-related study beyond school, and are generally under-represented in the field.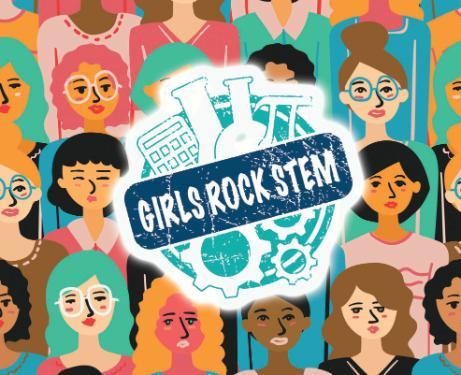 Funded by Science Foundation Ireland in 2018, and supported by the Professional Development for Teachers, Professor Harford and Dr Farrell worked with a range of primary and post-primary schools, exploring girls' attitudes towards STEM and possibilities for increasing their engagement with it.
Presenting STEM as a creative process, which fosters inquiry and interpersonal connection, changes not only the narrative of STEM but the propensity for girls to relate to these subjects. The team therefore based their research around an approach to teaching called "philosophy for children" (P4G), which aims to develop pupils' critical thinking. Using this approach, pupils can pose questions, express concerns, and suggest reasons for particular phenomena, such as why women STEM leaders matter. They took a cross-curricular approach, focusing on a range of female STEM pioneers, both historical and contemporary.
From 2019 to 2021, the team engaged with over 1,000 pupils in Leinster schools, conducting surveys before and after using the P4G approach to measure various aspects of their relationships with STEM subjects, including:
Their attitudes towards STEM
Their intention to pursue STEM subjects at Leaving Certificate level
Their aspirations, motivation and confidence to pursue a career in STEM
Their familiarity with women in STEM
The surveys showed improved attitudes toward STEM-related subjects at post-primary level; increased awareness of the role of women in STEM; and an increase in confidence and interest levels in studying and pursuing a career in STEM.
… we need efforts such as those being made here by the School of Education in UCD and SFI, to develop and strengthen the interest and attitudes of young girls in primary and post-primary schools in STEM.

—Ciara O'Donnell, National Director of the Professional Development Services for Teachers