Research impact
The ICC-CTN's research has had a significant impact on patients, their families, wider society, the economy, clinicians and researchers throughout Ireland and internationally, with over 530,000 patients collectively involved in this global research portfolio.
Health impact
To date, the ICC-CTN have fully tested ten COVID-19 treatments. They found several treatments that improve ICU patient survival and recovery (see here and here), two that are ineffective, and one that may actually harm patients. They also discovered that another treatment might be beneficial to COVID-19 patients who are not critically ill.
These results have been incorporated into treatment guidelines by the HSE and WHO (see References below), which inform clinicians' management of their patients with COVID-19. These evidence-based changes in treatment are benefitting patients worldwide, saving lives, resources and money. Eleven further treatments are currently being tested. These results will also inform and update treatment guidelines and the best practice standard of care, with the goal to further improve patient outcomes.
Researchers at the ICC-CTN have identified, for the first time, genetic factors which affect the likelihood of becoming critically ill with COVID-19. These can inform the search for potential future treatments for the disease.
Social and economic impact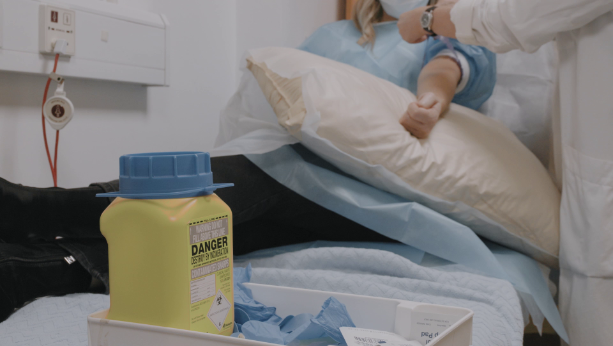 The COVID-19 pandemic has affected the lives of everyone, with around 350 million cases worldwide, more than 5 million deaths, and a significant number of critically ill patients. In Ireland, there have been over 1 million cases and 6,000 deaths. The pandemic has affected all aspects of society and has had significant economic effects.
As well as increasing knowledge and informing treatment guidelines, the ICC-CTN's research has raised awareness of the specialised nature of intensive care medicine, its role in treating severe infectious disease, and how life-saving critical care treatments are informed by research. The ICC-CTN have heightened this awareness through public outreach work, media appearances and podcasts.
Furthermore, the treatments identified by the ICC-CTN are relatively low-cost, and since being adopted into practice have resulted in savings for healthcare systems in Ireland and internationally.
Educational impact
Researchers at the ICC-CTN have contributed to our understanding of COVID-19. The wider public have benefited from media appearances and press releases, which includes direct patient and public involvement in communicating and disseminating the research findings. Clinicians and researchers have learned more about the disease and its treatment though publications, conference presentations, webinar series, training and trials methodology. There has been substantial involvement of clinicians and researchers (of all career stages) in this work, which includes 1651 hospitals across 63 countries, including 18 hospitals in Ireland.
Academic impact
This work has significantly contributed to knowledge of COVID-19, with more than 50 reports and 17 manuscripts prepared so far.
The REMAP-CAP study uses a new type of "adaptive" trial design, which is paving the way for more cost-effective trials that can be embedded in the healthcare system. This trial has analysed a significant amount of data from over 10,000 patients, and has answered 10 life-saving questions within 18 months – only possible due to this new, more efficient trial design. Furthermore, the team are developing new protocols for sampling biological material, which will benefit other researchers working in this area.
As mentioned, the ICC-CTN has facilitated the involvement of 18 Irish hospitals in pandemic research, including 6 in a clinical trial (REMAP-CAP) of COVID-19 treatments. This has allowed an all-Ireland approach to COVID-19 research, with UCD at the forefront.
The group's research will continue and expand into the future, to help researchers respond to and prepare for any future pandemics. We responded better this time than in 2009, but further work will undoubtedly better inform future efforts.