Summary
The PINNACLE project develops leadership and mentoring skills among women teachers in India and Pakistan. Through a series of interviews and surveys, the project team identified the needs of women teachers in these countries, in terms of the training they require to take up leadership roles in education.
The research directly informed new MA degrees at UCD, which provide women teachers in India and Pakistan with fully funded professional training in Mentoring, Leading and Global Learning. This not only benefits the women themselves, but also their communities. Those who have completed the degrees are going on to mentor hundreds of teachers in their own schools, which in turn benefits tens of thousands of students. By creating Communities of Practice in their home countries, these teachers are sharing ideas and acting as role models to highlight the powerful impact of education.
Research description
Led by Professors Deirdre Raftery and Marie Clarke, the PINNACLE project develops grassroots leadership and mentoring skills among women in education communities in the Global South. The research, which takes place in India and Pakistan, examines teacher identity and teacher agency, and is being conducted during a period of significant education reform in both countries.

Phase 1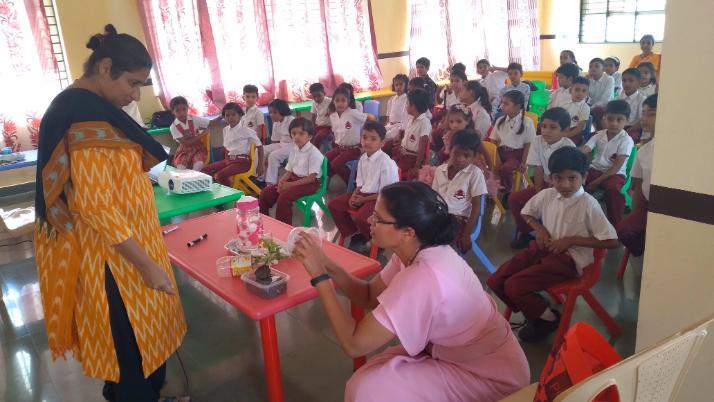 The project began in 2021 with a pilot phase. The team interviewed 57 teachers in India and 18 in Pakistan, to explore their needs in terms of training for leadership roles in education. The research interviews were supplemented with a survey, completed by 404 teachers across the two countries, and site visits to schools. Participants were invited to respond to questions that examined areas such as their professional development, the skills they wished to develop, their experience of leadership, and their ambitions to become leaders in their schools. Three articles were published in leading international peer reviewed journals, drawing on the research findings (see References section below for links).
A total of seven women teachers completed the one-year full-time MA (Ed) at UCD. Evaluation of the project indicated that online delivery of this course, over a longer period, would best suit women teachers in India and Pakistan.

Phase 2
Following the success of the pilot phase, UCD Foundation funded PINNACLE II, expanding its remit to include site visits and research with 41 schools in urban and rural locations. This phase will run from 2022 to 2025, and it will involve initiatives around peer mentoring, coaching for leadership, and developing Communities of Practice in schools.
In total, the team work with 19 women teachers in India and Pakistan, who in turn mentor other women teachers within these 41 schools (which employ 1,375 teachers who educate 39,675 students). The 19 teachers lead communities of practice in their schools. These are small groups which identify education challenges and work together to lead change and find solutions.
A new three-year part-time online MA (Mentoring, Leading and Global Learning) was designed and approved by UCD, starting in September 2022. The degree will benefit teachers around the world, and especially in developing contexts. It focuses on how to develop the skills of peer mentoring, coaching, and leadership, informed by PINNACLE research. Twelve applicants were awarded full scholarships to commence the degree in September 2022.
The PINNACLE project has made an excellent contribution to the field of research on education – from generating a deeper fieldwork-based understanding of the structural problems faced by women teachers in India, to actually training them to deal with challenges.

— Associate Professor Jyoti Atwal, Jawaharlal Nehru University, New Delhi