Research impact
Impact on international sport policy
Professor Theodoraki and colleagues have directly influenced international sport policy with the research outlined above. Their findings informed the UNESCO-led sport ministers 2013 and 2017 Action Plans on managing the long-term effects of sport events, and the ministers' understanding of the role of these events in sustainable development.
Specifically, in 2013 and 2017, Professor Theodoraki shared her findings at the Fifth and Sixth International Conferences of Ministers and Senior Officials Responsible for Physical Education and Sport, held in Berlin, Germany, and Kazan, Russia. Ministers at the meetings expressed their "gratitude to all involved experts for their commitment and contributions".
She also participated as an expert at the UNESCO event on Match Fixing and Corruption in Sport, held in Doha in September 2015. She articulated a report she had authored on event impact assessment for Transparency International, drawing on previous research findings. This supported the development of a network of policy agents committed to addressing the weaknesses currently found in event evaluation and governance frameworks.
In 2019, Professor Theodoraki was appointed as an expert by the European Commission. She applied her research on mega-sport events to assist the Commission's efforts to use sport for social development.
Impact on sustainability of mega-sport events in the UK
Professor Theodoraki was a core member of the Commission for a Sustainable London 2012 (CSL), an independent body that monitored and assured the sustainability of the London 2012 Olympic Games. Her research on mega-sport events informed the commission's recommendations to event organisers and government departments on their sustainability plans. By acting as an impartial broker, the Commission added significant value to the London 2012 Programme.
In all, fourteen reports were published by the Commission. Professor Theodoraki's work with the CSL has led to a more sustainable legacy from the London 2012 Olympic Games through to present day. Based on their work, guidance was also issued to the Glasgow 2014 Commonwealth Games Organizing Committee.
[Professor Theodoraki] had very significant expertise in the area of events' assurance and the events' industry … CSL 2012 added greatly to the credibility of London 2012 and should be a model for future Olympics and other mega sporting events, like the Commonwealth Games, FIFA World Cup and Rugby World Cup.

—Independent evaluation of the Commission for a Sustainable London 2012
Former Mayor of London, and current UK Prime Minister, Boris Johnson noted: "By being at the forefront of public commentary and assurance of the 2012 programme, you [Professor Theodoraki] have maintained a spotlight on London's commitments and on our delivery against these. Your personal contribution to the Commission has been substantial, providing expertise in the area of event management and I commend you for your intellectual commitment, and for giving up your personal time in this endeavour."
Impact on professional development in ministries and sport organisations
Research findings on leveraging the FIFA 2022 World Cup for positive social behavior change – as well as findings on the impacts of various mega-sport events and large-scale cultural events – were widely covered in the media. This led to professional development programs in Doha, in 2017, 2018 and 2019, hosted by the Qatar Olympic Academy.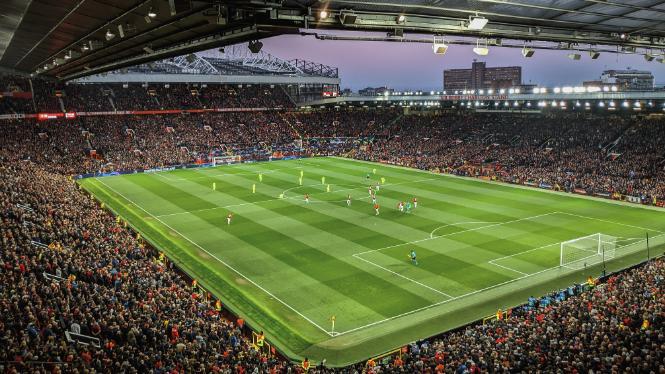 Each year, the events were attended by approximately 20 participants from National Olympic Committees and National Sport Federations in Qatar, Yemen, Oman, UAE and Saudi Arabia. Participants benefited from Professor Theodoraki's findings, updating their understanding of strategic sport management and learning from the poor performance of event hosts in the past. The Qatar Olympic Academy then acknowledged Professor Theodoraki "in recognition of outstanding contribution and service to sports and athletes in the state of Qatar."
In 2019, the Chinese Ministry of Commerce, and the Municipality of Chengdu in China, invited Professor Theodoraki to deliver professional development sessions to delegations of senior event managers. She was asked to discuss her research and give advice on the potential for using upcoming mega-sport events hosted in China to create social change.
More recently, Professor Theodoraki, was invited by the Ministry of Public Health of Qatar to share her findings. By disseminating her research findings to policymakers, she informed the Health in All Policies of the Ministry, which seek to leverage public interest in the FIFA 2022 World Cup to foster positive behaviour change, thereby improving public health and protecting the environment. As a result, she was invited to become a visiting guest member of the Ministry's proposed "Health in All Policies Technical Advisory Group", which focuses on policies and interventions to strengthen health through sports and the legacy of the World Cup.