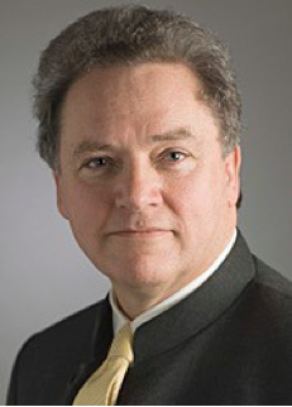 The European Research Council (ERC) has announced 218 Advanced Grants awarded to outstanding research leaders across Europe, as part of the Horizon Europe programme. The grants - totalling €544 million - support cutting-edge research in a wide range of fields, from medicine and physics to social sciences and humanities.
The ERC Advanced Grant funding is amongst the most prestigious and competitive EU funding schemes, providing researchers with the opportunity to pursue ambitious, curiosity-driven projects that could lead to major scientific breakthroughs. They are awarded to established, leading researchers with a proven track-record of significant research achievements over the past decade. The funding will enable these researchers to explore their most innovative and ambitious ideas.
ERC President Maria Leptin said: "These new ERC Advanced Grantees are a testament to the outstanding quality of research carried out across Europe. I am especially pleased to see such a high number of female researchers in this competition and that they are increasingly successful in securing funding. We look forward to seeing the results of the new projects in the years to come, with many likely to lead to breakthroughs and new advances."
Professor Kenneth Dawson, Director of the Centre for BioNano Interactions (CBNI), Chair of Physical Chemistry and Full Professor at UCD School of Chemistry, has been awarded an ERC Advanced Grant for his project FunctionalNanoTher.
A leading expert on the principles governing the interactions of nanoscale entities with living organisms, Professor Dawson is the founder of the modern concept of the 'bimolecular corona' hypothesis responsible for nanoparticle biological identity - that is, how cells and tissues 'perceive' the approaching particle. Since 2007, his team's work at CBNI has been central to understanding the unique processes by which nanostructures are recognised and processed in biology. With this ERC Advanced Grant, they will develop novel functional nanoscale medicines expected to significantly advance therapeutic efficacy against a wide range of disease targets.
Professor Dawson said: "The ERC Advanced Grant will allow us to push far beyond the boundaries of our current understanding, following new and bolder scientific concepts of RNA (and other nanoscale) therapeutics that will target currently intractable diseases, safely. Such a focussed and ambitious scientific effort owes much to the persistent efforts of our group's dedicated staff and young researchers over some years. During that period the ideas were built up and validated, step by step. It also owes much to a critical and timely Science Foundation Ireland (SFI)-ERC support grant that allowed us to establish that the program has good prospects for success."
EU Commissioner for Innovation, Research, Culture, Education and Youth, Mariya Gabriel said: "ERC grants are a top recognition and a significant commitment from our best researchers. The €544 million funding puts our 218 research leaders, together with their teams of postdoctoral fellows, PhD students and research staff, in pole position to push back the boundaries of our knowledge, break new ground and build foundations for future growth and prosperity in Europe".
A recipient of the US National Academy Cozzarelli Prize, the Richardson Prize, the Medal of the Royal Society of Chemistry, and Sloan, Dreyfus and IBM awards, Professor Dawson is a member of the Royal Irish Academy, Royal Society of Chemistry, and various international scientific organisations. In 2022, he was elected to The American Institute for Medical and Biological Engineering's (AIMBE) College of Fellows in recognition of his outstanding contributions to the field.
He has been chairman of the National BioNanoscience Action, and has represented Ireland on international bodies, including the OECD and ISO working groups on standards for Nanotechnology. He has been an advisor in the EU 'New Risk 'Committee of the European Commission, the ad hoc Advisory group of the European Medicines Agency, and numerous other agencies and foundations around the world.
The Project: FunctionalNanoTher
Professor Dawson's lab at CBNI has shown that key naturally occurring (endogenous) nanosized assemblies pass important messages between systems and organs within the body. New techniques have allowed them to isolate and study these signals and reveal that, in stark distinction to the man-made nanostructured therapeutics currently studied and applied, these structures are actively 'recognised' and interpreted by cells and tissue, and thereby granted access to most protected biological niches. Differing from well-known isolated biomolecular ligand-receptor type interactions, such interactions constitute a remarkable defensive gating mechanism that prevents nearly all nanostructures from gaining substantive biological access. That is the reason it has been so difficult to target nanoscale therapies to date. Still, even with just marginal access, there have been striking successes with recent mRNA vaccines, but targeted access will qualitatively advance the field and widen its application in medicine.
Building on the SFI ERC Development Award, the ERC Advanced Grant FunctionalNanoTher will now analyse such defence mechanisms in depth and build structured RNA (and other) therapies that can leverage the endogenous nanoscale communications pathways. Early results suggest that tapping into this network will radically change how we think about nanoscale therapies. It will lead to much more efficient vaccines, and allow for placement of sufficient amounts of co-ordinated therapeutic compounds into key disease targets, allowing them to cooperate in situ. These tiny amounts of therapeutic material will work alongside and leverage the body's own nanoscale trafficking and communications systems, co-operating with them rather than trying to break out or avoid them. This presents an opportunity to re-examine challenging targets such as the tumour microenvironment, from the point of view of complete re-engineering and rewiring, rather than only killing some of the cells within it or activating coupled immune systems.
This novel approach will enable significant advances in therapeutic efficacy against a much wider range of disease targets. Crucially, it will allow for a new level of safe treatment and greatly limit side effects associated with such therapies.
ERC Advanced Grant laureates will carry out their projects at universities and research centres in 20 European countries. In addition to strengthening Europe's knowledge base, the grants are expected to create more than 2,000 jobs for postdoctoral fellows, PhD students, and other staff at the host institutions. Past recipients have included Nobel laureates and leading scientists who have gone on to make major contributions to their respective fields.
Read more about the awards and see the full list of grantees here.