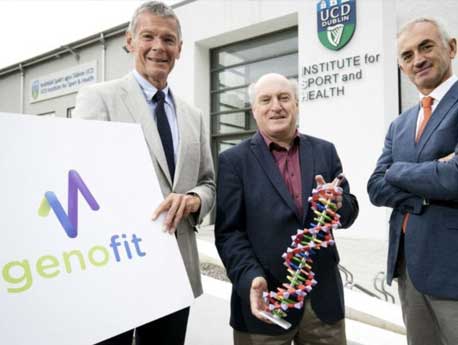 ISH promotes and coordinates research into sports and exercise sciences at UCD, from undergraduate to postdoctoral level. The areas of interest and expertise cover the entire spectrum of sub disciplines in the field, including sports management, social sciences, connected health, sports psychology, exercise and health, exercise and aging, muscle mechanics and adaptations to training, sports injury, cell biology and biochemistry. Details of these and other areas of research in the Sports Sciences are included in the "Researcher Profiles" included for each member of ISH (see People section above)
Research is supported by external funding, and collaboration is widespread both within UCD, and with external organisation world-wide. Of particular note is the "Genofit" study of genes and fitness currently underway in collaboration with Genomics Ireland.
The core facilities for sports science research include a BASES accredited Human Performance Laboratory and a state-of-the-art biomechanics laboratory (including sophisticated motion capture systems).