Constantine Curran Collection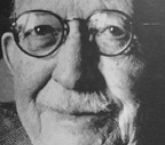 Constantine Curran
UCD Library Special Collections holds Constantine Curran's collection of letters, papers and photographs.
Identity Statement
Reference code IE/ UCD/SC/CUR
Title
Constantine Curran Collection.
Dates
1902-1960.
Level of Description
Fonds.
Extent
c.7 boxes.
Context
Creator
Constantine Curran (1883–1972).
Biographical History
Constantine Curran was born in Dublin.
He was a lawyer and a historian of 18th century Dublin architecture, sculpture and plasterwork, with a life-long interest in art and literature.
Curran was educated in Belvedere College and UCD.
He is perhaps best known for this lifelong friendship and association with James Joyce.
Joyce and Curran attended UCD together, both graduating with a BA in 1902.
Curran also knew other early 20th century Irish writers, including W.B. Yeats, A.E. Russell, James Stephens and Padraic Colum.
His collections of books, letters and photographs go some way to documenting the development of the Irish literary revival.
He was also a renowned scholar of Georgian art and architecture.
"'By a happy providence his life coincided exactly with the dawn, high noon and the sunset of what has come to be called the Irish Renaissance.' Bodkin, H (1972) "Obituary of Curran" Studies: 61."
Source of Acquisition
Purchased by UCD Library in 1971.
Scope and Content
Letters containing a significant body of items by and concerning James Joyce and his family.
Correspondence with Tom Kettle, George William Russell (AE), Jack B. Yeats, W. B. Yeats (1903–1968, c400 letters).
Literary papers containing typescripts of various plays, poems and essays including works by AE and Thomas Kettle [1903–1930s?].
Photographs including photographs of James Joyce and Joyce family members.
Access and Use
Access
The materials in this collection are available by appointment only to research students, reaching staff and scholars. Research students should have a letter of recommendation from their supervisor.
Reproduction
Photocopying or digital photographing of this material is not permitted.
Language
Primarily English.
Finding Aid
A significant amount of the material in this collection is listed online in Sources: A National Library of Ireland database for Irish research. This search tool is the online version of "Hayes, Richard J. (1965) Manuscript Sources for the History of Irish Civilisation, Boston: Hall", also available in James Joyce Library, Level 2, Ref GR 016/091.
There is a list of the Joyce material held in the Curran Collection.
Allied Material
Publication Note
All James Joyce letters have been published in Gilbert, Stuart (ed.) (1957) Letters of James Joyce, London: Faber and Faber.
Curran wrote several books including
The Rotunda Hospital: Its Architects and Craftsmen
Dublin Decorative Plasterwork of the 17th and 18th Centuries
James Joyce Remembered, a memoir
Under the Receding Wave.
More Information
Find information on Constantine Curran in the Dictionary of Irish Biography (UCD only).