Dinuka Tharangi Jayaweera | Sri Lanka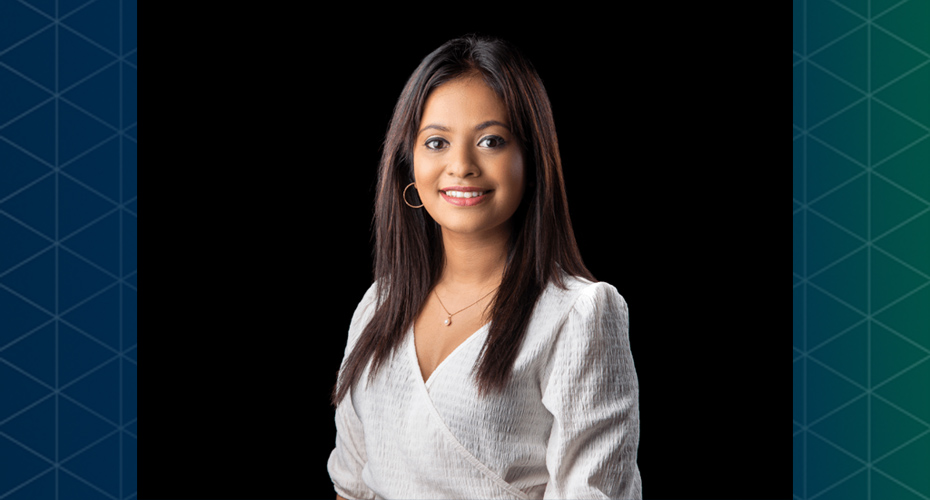 1. What was your UCD experience like?
The content of the modules covered the areas that are important for a Computer Science graduate. I vividly remember that I enjoyed Professor Tahar Kechadi's lectures, especially the Data Mining module. Also, I can recall the wonderful lectures of Associate Professor Neil Hurley on Artificial Intelligence.
2. How did you end up in your current area of work?
During my internship, I realised that my interests and strengths aligned more toward Technical Business Analysis/ IT Project Management rather than Software Engineering. Therefore, I decided to start my career as a Business Analyst. Towards the end of my time in my previous workplace, I played a more diverse role, but again I decided to specialise in Business Analysis.
3. What attracted you to the tech sector?
I loved to play computer games with my cousins when I was growing up and decided I wanted to create games. When I was a teenager, I was fascinated by the way social media changed the human lifestyle. After completing my school studies, I attended coaching sessions for Java. Also, I was fond of mathematics and felt choosing Computer Science as my major would bring out the best in me! I also should mention that all the UCD lecturers motivated me to pursue my career in the tech industry and continue my passion for it.
4. What interests you the most about your job?
Having been involved with software product development during the initial years of my career, what I do now at Sysco Labs Sri Lanka, is related to IT Service Management and is a completely new experience for me. Everyday learning opportunities make me interested in my job. Also, I get to recall the data mining concepts I learnt back in the days at lectures and apply and improve my creativity through the tasks I do as a part of my day-to-day job, I really appreciate that.
5. What motivates you?
A sense of achievement motivates me more than anything else! The achievement can be in forms such as delivering work on time, learning a new concept, coaching someone towards completing something, overcoming a problem, or delivering a successful speech!
6. What are the most challenging aspects of your career?
I would say every work assignment is a challenge! Focus is also quite important to me too, when I properly focus I tend to understand how I can improve and develop, but it can be a challenge at times.
7. What failures have you learnt from?
I would say I was lacking when it came to things like conflict resolution in the workplace and that put me in some difficult situations in the past, but I worked on it and have learnt how to solve conflicts in a better way and to build more meaningful connections with colleagues.
8. What is the proudest moment of your career to date?
It is so hard to think of just one, but every time I get invited to speak to university students as a keynote speaker or as a panellist representing my industry, I truly feel proud. Also, it gives me great satisfaction as I get to be an inspiration to others.
9. What do you think your career priorities will be in 10 years' time?
In 10 years' time, I plan to be an expert in my area of work and to reach a senior leadership position. For now my priorities are to continue to improve my job performance, build my professional image and find mentors or coaches in my industry.
10. You are the Social Media Chair for an organization that helps young professionals transition from student to professional life (IEEE) Can you tell us how and why you got involved in this organisation?
I always wanted to be an inspiration to others by making a difference, I also love being inspired by people so IEEE is a perfect platform for that purpose. There are so many benefits of volunteering such as building a professional network, improving leadership and communication skills, and improving multi-tasking abilities. In my current position as the Social Media Chair for IEEE Young Professionals, my vision is to help members grow both personally and professionally by sharing educational content from IEEE sources and highlighting activities of IEEE Young Professionals around the globe.
11. Who are the most interesting or helpful mentors or advisors that you have had?
I have had several mentors, advisors and coaches throughout my career. I like the mentors who try to understand me and want to truly help me succeed in my life with what I want to do as opposed to telling me what they think I should do!
12. What do you think can be done to address the gender balance in STEM?
There are many programmes happening around the world to empower women in STEM and to encourage women to pursue their careers in STEM. I have been involved in such initiatives as a Google Women Techmakers Lead for the Sri Lanka Chapter. I think that we should take a step back and encourage girls during school education itself to pursue careers in STEM and make them aware of all the job opportunities available and role models that they can look up to.
13. What is the best piece of advice you've ever been given?
I have received the same piece of advice from my work mentors at both workplaces and I believe in it.. Whatever you get to do in your career, do not think of it as not up to your job level or not aligned with your interests; make every opportunity a learning opportunity and keep focusing on improving your skills and how you can make a change.
UCD Alumni Relations
University College Dublin, Belfield, Dublin 4, Ireland. T:
+353 1 716 1447
| E:
alumni@ucd.ie
© 2023 All Rights Reserved.