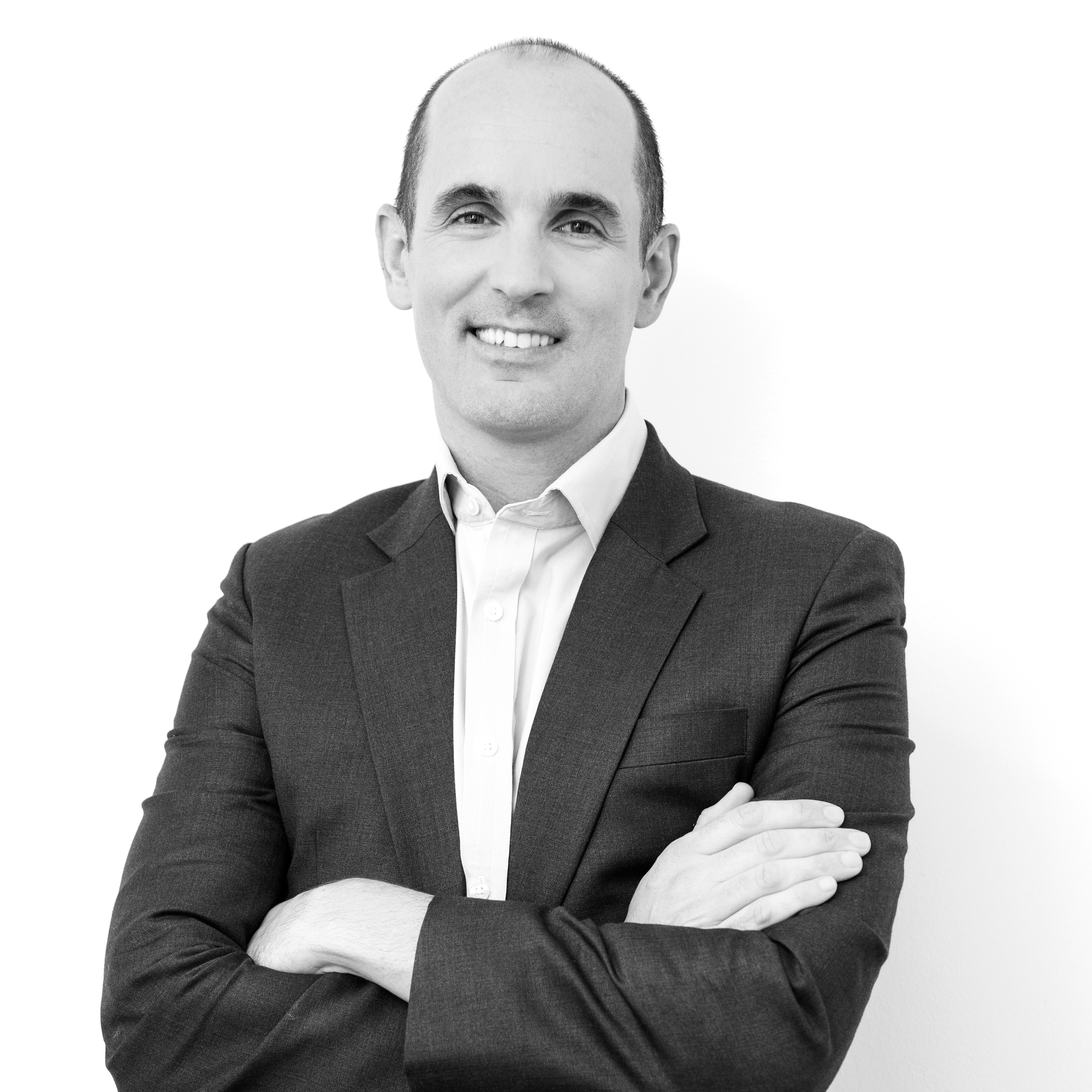 Cian O'Neill
MBA '11
A focus on delivering high performance and taking the road less travelled has helped propel Cian O'Neill to the role of global lead for Microsoft's new CX – customer experience – division.
About Cian O'Neill
Tell us a bit about your education and early career
I started with a broad business and technology degree –BIS (Business Information Systems) – in UCC and then did a research masters (MSc) on information systems project management.
In 2002, I moved to Boston to work for Fidelity, where I spent about a year and a half as a business development consultant. I then moved to Accenture to work as a management consultant in the communications and high tech division working with companies such as Microsoft, Dell, Vodafone, BT to name a few.
I spent three and a half years there, based in Ireland but covering some of the European portfolios. It was a fantastic grounding. The focus in Accenture around high performance and delivery was very formative in terms of my thinking, my training and my work ethic. One of my managers said, never confuse activity and output. The Accenture model at the time was 'High Performance Delivered' and the concept of delivering output was really engrained in all senior managers.
I moved to Microsoft and had a fantastic and varied career across multiple divisions of the company. I spent time in the Irish subsidiary in the early days of data and data analytics, before seeking out new opportunities within the more customer facing parts of the business.
I took a role as business manager/chief of staff in Microsoft Western Europe – in this role I covered 14 countries and I was working on sales, operations and running the western Europe business. During that time, I was doing my MBA at Smurfit. My manager was the corporate vice president for the area so it was a great opportunity to complete my MBA while working with a very senior leader.
My time within the WE business gave me great exposure to developed markets with mature customers and landscapes – a good complement to my MBA. But the drive to pursue fresh opportunities and charter new waters saw me shift direction again and seek out new experiences in emerging markets. This was one of my early career goals – to see if I could function and be successful in a completely different environment.
I had opportunities to go to Dubai, Singapore and Hong Kong, but wanted to immerse my family and myself in a completely different, less westernised culture.
So, my wife and I and our two small children moved to Manila in 2015 and I took the role of chief operating officer for Microsoft Philippines. The experience was fantastic. It involved everything from running the business as COO to meeting customers, growing the talent of the subsidiary and even going on live TV – in these markets Microsoft is a big company with huge brand equity.
We spent three years there and had an absolute ball. We put our kids into the local school and they learned the local language, Tagalog. We embraced the whole culture and travelled extensively through the Philippines, Vietnam, Thailand and Australia. It really shaped my thinking and how I work and get things done.
In 2017 I had an offer to come back to Ireland to work for Apple. They were in midst of setting up their Apple cloud services division and looking to expand that business. I led a team here looking at the global expansion of the App Store as well as forging new global partnerships – again a great learning from another industry stalwart. In 2019, a fresh opportunity within a new business unit in Microsoft came up; it was a global role within the consulting services organisation. I jumped right in!
What is your current role?
I changed job at the beginning of December and am now the global lead for customer experience at Microsoft – CX. The goal is to ensure that our biggest customers across the world have a connected customer experience that is unique and valuable to them. CX is now considered one of the biggest business differentiators so it's a great area to be in and I'm loving it.
How would you describe your leadership style?
Satya Nadella became chief executive of Microsoft seven years ago and he has brought in a leadership perspective that I really have embraced.
He talks about three concepts: one is creating clarity; number two is generating energy; and, number three is ensuring that we set our teams up for success.
That's the leadership style that I am living every day. One of the things I really like to do with my teams is define the critical path for success, how we get there and how we ensure we're having an impact. Doing that involves focusing on a few things, really synthesising the complex ideas that are out there and ensuring everyone has the same understanding.
Clarity from the top down is fundamental. And energy is a key piece – from my own persona, energy is a thing I like to give to my team and to those around me.
Who or what inspires or motivates you?
From a work perspective, our CEO gives me a huge amount of energy. I left Microsoft and rejoined in 2017, and did so based on Satya Nadella. He's a phenomenal, humble leader and a guy who's very easy to follow. So, professionally he's a person who has influenced me.
From a family perspective, health is critical. I'm blessed with four lovely kids and a lovely wife. But health is a core value. My work is important but equally my home situation and getting that balance right – I value massively my health and the health of my family.
From a customer perspective, I love it when we're adding value or we're impacting situations. And I see that on a day-to-day basis.
Living in different cultures and different parts of the world has been a game changer. It's helped me understand what's important in life and in business. If you work in Manila or anywhere in south east Asia, you see a different part of the world. When you operate in a developed market you don't realise what happens in the underdeveloped market where people are fighting tooth and nail just to survive and to work and look after their families. My life experiences living deeply in different cultures has been massively influential in terms of how I think and who I am.
What is your biggest achievement?
When I was in the Philippines, we signed the biggest cloud contract in Asia at the time. It was with a huge conglomerate and I was part of the deal team. To sign such a big deal was massive for both the customer, the Microsoft team and the country as a whole. It also enabled millions of citizens to get news and culture on a regular basis.
What are your career tips?
I'd encourage people to take the road less travelled. The majority of people will take the Singapore job or the Dubai job or the Hong Kong job. But, particularly if it's early in your career, I would say, take the other option and look at the learning opportunities. You can always come back – as long as you're working hard and you have a good reputation there's always a space for strong people, good people.
Number two, be willing to fail. If you put yourself in that position the learnings are even greater. Take the opportunities that come your way.
Thirdly, look after yourself and those around you – I think that's really key to being happy and successful. And that level of empathy will come back to you in spades. From a leadership perspective, that's a very important thing.
What are your plans for the future?
Since joining Microsoft this time, my head has been focused on building out a really strong senior executive team who can lead customer experience into the future. Customer experience and customer centricity are critical. My attention is on building out the right team, the right capabilities and the right mindset to ensure our customers are having the right customer experience.
If I look at the next three to five years, that's where I'll be putting my energy and time.
Insight Track
How important is your UCD alumni network to you?
The network from our MBA class is one of the most important aspects of an MBA – our class are still active in get togethers, both professionally and personally.
What are your main interests outside work?
Family and sports – we like to spend our time on all types of outdoor sports and activities.
What piece of technology can you not live without?
My Garmin 735XT watch.
What is your pet hate?
What is your favourite dish to cook?
I make eight loaves of brown bread per week (feeds the O'Neill team).
What teams do you support?
Cork GAA and Munster rugby – better times ahead.
March 2021