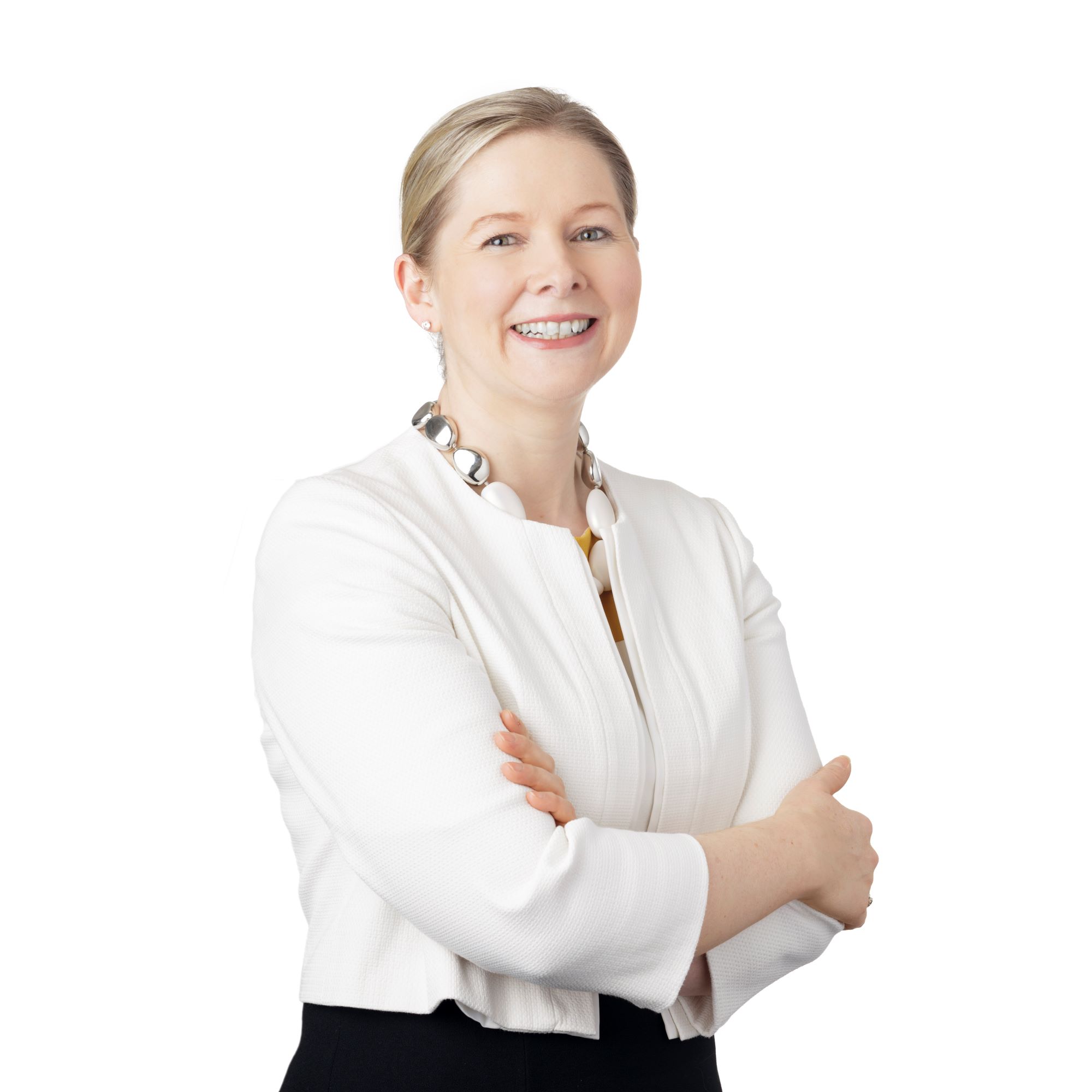 Mary Quaney
Bcomm Intl '99, MAcc '00
A willingness to get out of her comfort zone and ask questions and the desire to sit among the decisions makers have helped propel Mary Quaney from tax and finance roles to the position of Chief Executive at Dublin-headquartered renewable energy giant, Mainstream Renewable Power.
About Mary Quaney
Tell us about your education and career to date
I did the BComm International with French at UCD and then went on to a masters of accounting. I started my professional career at PricewaterhouseCoopers: I joined the corporate tax department, working predominantly in the area of inbound foreign direct investment to Ireland and it was a great experience.
After six years I decided I wanted to move into industry, and particularly to an Irish headquartered company. So I moved to Trinity Biotech plc where I spent three years before joining Mainstream Renewable Power as group tax manager in 2009.
Mainstream was only a year old when I joined. Over the years I took on additional roles and responsibilities within the finance team, working up to being appointed group Chief Financial Officer in 2017 and an executive director to the group board in 2019. In August 2020 I was appointed Chief Executive. So it's been quite a journey.
What does your role involve?
We have an enormously talented group of people – around 340 in total – and my job is to lead this group so we achieve as much as we possibly can. Most of our people are based outside of Dublin as our main platforms are in Chile, South Africa and in Asia. We have our headquarters in Dublin and about 60 people based here. In normal circumstances we'd be travelling quite a bit and be very mobile.
What is your leadership style?
I would describe it as very open and transparent – I encourage people to get the issues on the table so we openly debate and work through challenges. I have quite a participative style. I always tell my teams never to leave a meeting saying, "I would have said this but...".
I try to encourage and foster a spirit of openness and very constructive engagement and challenge, and the idea that together we can achieve far more than any individual.
I work with a really talented and committed group who bring the best of themselves to work every day. I see myself very much as a leader to facilitate the team being their very best together.
My style has definitely developed over the years and I have consciously thought about it quite a lot. One former colleague challenged me to think about the kind of leader I wanted to be. That comment and concept has been at the back of my mind for some time: What do I believe is the best way for people to work together and achieve as much as we possibly can?
What motivates you?
That's an easy question. It's very much the vision and mission we have as a company, which is to lead the transition to renewable energy. And right now it's to accelerate that transition. Our core purpose is to do that as effectively as we can – to decarbonise energy systems, to build out more and more wind and solar plant and ultimately to combat climate change. The world is in quite a treacherous place if we continue on the trajectory that we have been on.
Also, I think it's really important that there's an alignment in the purpose of the organisation and what I believe in. When I joined Mainstream – and Trinity Biotech before that – a big driver was to be working in a company where I believed in the purpose and wanted to be part of that and to make a difference at the end of the day.
I always want to be in the room where decisions are taken and where strategy is debated and decided. It's definitely always my aspiration to get right up to the senior levels of the organisation.
And I have been just so interested and engaged and motivated by everything that we do at Mainstream and everything the industry is seeking to achieve. It's quite an amazing place to be.
Who or what has influenced or inspired you?
Many people over the years. Naturally I've been drawn to women leaders and – from a distance – learning from the leadership styles and the different identity that women leaders have. I was very fortunate when I started my professional career 20 years ago in PwC that there were many women partners. And back in UCD there were quite a number of women lecturers – Prof Niamh Brennan was one I always looked up to and I've followed her career over the years.
In the energy world there are fewer women CEOs so I have had to look a bit more broadly and outside of my sphere. Siobhan Talbot, the CEO of Glanbia, comes from a similar type of background to me so she's someone I've always related to and I pay attention to what she's saying. I think Anne O'Leary from Vodafone has her own identity and is a very strong and powerful leader. She again is someone I've followed over the years and would learn a lot from.
What has been your biggest achievement to date?
Being appointed CEO of Mainstream without a doubt. That's certainly a highlight and a very privileged place to be in and a very privileged seat to have.
Are there any particular failures you have learnt from?
There are constant challenges and setbacks at times, particularly in the industry we are in and particularly in the earlier days when we were very much pushing against the boundaries of what was believed to have been possible for renewable energy to do.
But I would never use the word failure. Every challenge or setback is an experience to learn and grow from. In a difficult experience what you take from it is more important than whether it was an actual success or failure.
There's no journey that's linear and there are constant ups and downs in everything.
What are your tips and advice for anyone in the early stages of their career?
One of the first things that comes to mind is to retain that natural curiosity and to continue asking questions. It's very much part of the university and third level way of life but I think it can get a bit lost once you move into the graduate and professional environment. I always say to people not to forget that and to use that power of natural curiosity.
I have learnt so much, and I do every day, from just asking questions and teasing things out. I'm now the CEO of a global renewable energy company even though my background is finance and I'm not an engineer. So just unpicking and questioning things has served me well over the years.
It's also important to have resilience and to see setbacks as learning opportunities. Never see things as success or failure – it's too binary.
The last thing I would say is don't be afraid to be out of your comfort zone. That's definitely served me well. I don't think I would be in the position I'm in now if I had been fearful of moving out of my comfort zone. Don't be put off by that sense of discomfort or not being in control and having all of the answers. You'll grow and develop so much faster if you embrace it.
What are your plans for the future?
It's all Mainstream. Within the company and in the renewable energy world in general we're at a very exciting place. I think we're really at a very pivotal moment where there'll be a great acceleration over the next number of years. For me the future is to deliver as much as we possibly can in terms of that acceleration. And hopefully seeing a world beyond Covid where we can all meet face to face. It's hugely exciting.
Insight Track
What is your fondest memory from your time in UCD Smurfit and Quinn Schools?
I have so many that it is impossible to pick a highlight so I would go back to the first day on campus and the sense of entering a new world of possibilities and opportunity.
How important is your UCD alumni network to you?
It is a big part of my personal life, in terms of lifelong friendships and professionally as a strong network of peers and colleagues.
What are your main interests outside work?
Life outside of work very much revolves around family as we have three young children.
Tell us something most people don't know about you.
I double as a highly amateur but enthusiastic soccer coach at the weekends for U6 girls. Our youngest child has 'volunteered' me. It is good fun and again well outside of my comfort zone.
What piece of technology can you not live without?
Regretfully, my iPhone.
Who's your favourite writer and what's your favourite book?
I love to read and I always have a book close to hand. I have a long list of favourite writers, mostly Irish, such as Donal Ryan, John Boyne, Tana French and Liz Nugent. If I had to choose a recent favourite book it would be When All Is Said by Anne Griffin.
What's the last gig or performance you went to that you loved?
Feile Classical for me was perfection.
What team do you support?
The Kilkenny hurling team and I look forward to getting back to seeing them in live action.
July 2021