Researchers at Systems Biology Lab, UCD have merged biological information and mathematical models to deliver the ultimate in personalised medicine; a computer programme that can predict how an individual will respond to medical treatments.
The College of Health and Agricultural Sciences Congratulate Systems Biology on their ground breaking research.
The Systems Biology Ireland lab, based in UCD has developed new models that are actually based on a person's own biochemistry. The team at Systems Biology lab is led by Professor Walter Kolch and when the new model is integrated with a computer algorithim it can be predicted, to a fairly accurate degree, how an individual might respond to various treatments.
This research has been ongoing at UCD for five or six years and has been focused on picking apart the complex interactions that take place between human cells. Professor Kolch outlines how the research the team were "trying to understand the communications network in the human body"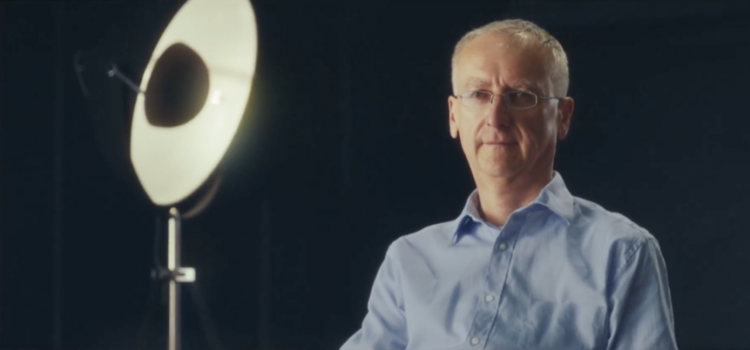 Professor Walter Kolch
Kolch explains how most diseases occur when a fault occurs in the complex inter-cellular communications system. "We use computational methods to investigate this network and when used with biological information we can simulate a lot of this on the computer and simulate what is going wrong," He says this new model "will revolutionise the way we go about providing medical treatments,"
The model works by mimicking the way an individual's cells work. This makes it possible to test treatment options, decide on what drugs to use and know when a commonly used treatment might not work.
Professor Walter Kolch outlines how according to studies, the patient response rate for the world's top 10 drugs only runs at between 10 and 30 per cent. Which effectively means 70 to 90 per cent of those taking these drugs don't get any better as a result, instead, "they just get the side effects," Kolch says. However, with the new model "We can use computations to make a personal patient model and then make the right drug choices for them."
Crucially, Kolch and his team already have clear data demonstrating that the approach works.They have produced a model for a childhood cancer of the peripheral nervous system, known as neuroblastoma. The team then collected biological data from 700 patients. "We used this model to find high risk patients who could not previously be identified," Kolch says. These are typically the patients who require aggressive chemotherapy, an approach that would have caused serious but unnecessary side effects in those outside this high risk group. His models reached accuracy rates in the 90 per cent range.
The models also tell whether a person will be helped by drug therapy. Kolch states how in the long run this will be a great money saver for the health system as it would mean only giving costly drugs to the patients we know would benefit from their use. "The implications are we can treat people better while avoiding side effects, enhance quality of life and make it cheaper for the health care system."
Kolch's work holds great promise for the future of medicine. At present specific diseases can be modelled, however, the ultimate goal is to simulate the entire patient with a truly personalised bio-silico model. Kolch says "If you could simulate the patient you could try to prevent diseases because you can anticipate them." which would mean you could potentially stop the disease before it started.
Walter Kolch is currently the Director of Systems Biology Ireland at University College Dublin. Having obtained a MD from the University of Vienna, Austria, Walter Kolch worked in academia, research institutions and pharmaceutical industry. Before he moved to Ireland in 2009, he was Professor for Molecular Cell Biology at the University of Glasgow and Senior Group Leader at the Beatson Institute for Cancer Research in Glasgow, UK. His research interests developed from the study of oncogenes to include signal transduction, proteomics and systems biology with a view to understanding how biochemical signalling networks specify biological behaviour. He has built an international reputation across these areas, contributing both to conceptual advances in these fields as well as to practical implementations.
Check out this video from University College Dublin's Youtube channel on this new Research!