Catherine Cox Receives Wellcome Trust Award
We are delighted to announce that UCD School of History's Associate Professor Catherine Cox has been awarded €11,132 from The Wellcome Trust for the project titled Prisoners Medical Care and Entitlement to Health in England and Ireland 1850 - 2000.
Associate Professor Catherine Cox, UCD Centre for the History of Medicine in Ireland is Principal Investigator on a major, five-year project, funded by a Wellcome Trust Senior Investigator Award. Click here to go to the project's website.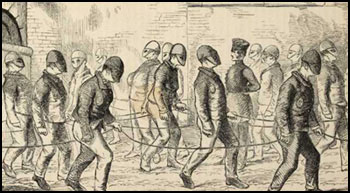 Contact UCD Centre for the History of Medicine in Ireland
School of History, Room J113, University College Dublin, Belfield, Dublin 4, Ireland. T:
+353 1 716 8185