Welcome Trust University Award for Dr Claas Kirchhelle 2019
UCD School of History is delighted to announce that Dr Claas Kirchhelle has been awarded a prestigious Wellcome Trust University Award in Humanities and Social Sciences.
Dr Kirchhelle's new interdisciplinary medical humanities project Enslaved Viruses: The Global History of Bacteriophage-typing and Epidemiological Surveillance combines approaches from history and genomics to reconstruct the entangled evolution of human and microbial cultures from the 1930s onwards.
An historian of science, medicine, and the environment, Dr Kirchhelle's previous work at the University of Oxford focussed on the history of antibiotic use, regulation, and the global challenge posed by antimicrobial resistance (AMR). In addition to academic publications and advising policymakers, he has curated award-winning exhibitions on the history of penicillin and the global challenge posed by resurgent typhoid.
He joins us at the School of History and UCD's Centre for the History of Medicine in Ireland in January 2020 where he will enhance our undergraduate and graduate programmes in medical humanities.
His recent work on Typhoid, with Oxford University has received a lot of media coverage. Here is the link to his piece in Conversation:
https://theconversation.com/decades-neglecting-an-ancient-disease-has-triggered-a-health-emergency-around-the-world-121282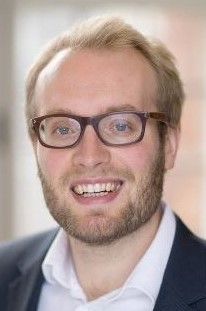 Contact UCD Centre for the History of Medicine in Ireland
School of History, Room J113, University College Dublin, Belfield, Dublin 4, Ireland. T:
+353 1 716 8185