Awards
UCD Values in Action Award
The UCD VIA (values in action) Awards recognise colleagues who bring our values of Collegiality, Creativity, Diversity, Engagement, Excellence and Integrity to life. In 2018, we were awarded the UCD VIA Award for showcasing the diversity of the UCD community and breathing life, fun and energy into UCD events.
The awards are open to all employees of UCD (full-time, part-time, permanent or temporary) who have worked in UCD for at least 2 years at the time of the nomination. Nominations can be made by any member of the UCD community (employees, students, those working on campus or alumni).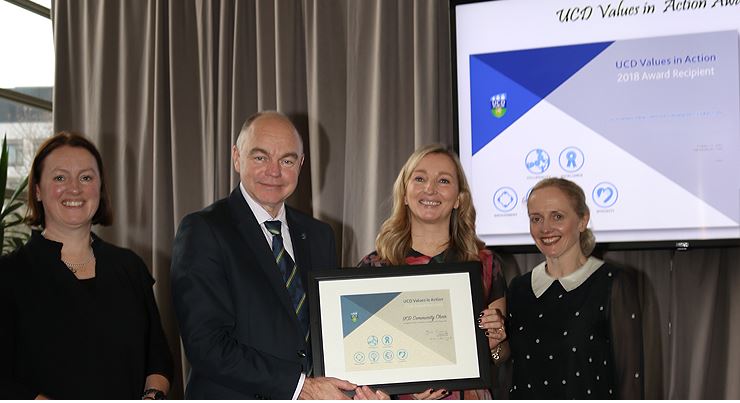 Pictured from left: Genevieve Dalton, Andrew Deeks, Caoimhe O'Neill and Paula Forgarty.
UCD Agile Smart Card
In 2020, we were awarded two UCD Agile Smart Cards. The Smart Card idea was born to showcase all the good ideas/innovations across UCD, to encourage people to experiment and to demonstrate the success in a simple way. These Smart Cards represent how we implemented online rehearsals to continue being connected as a community through song.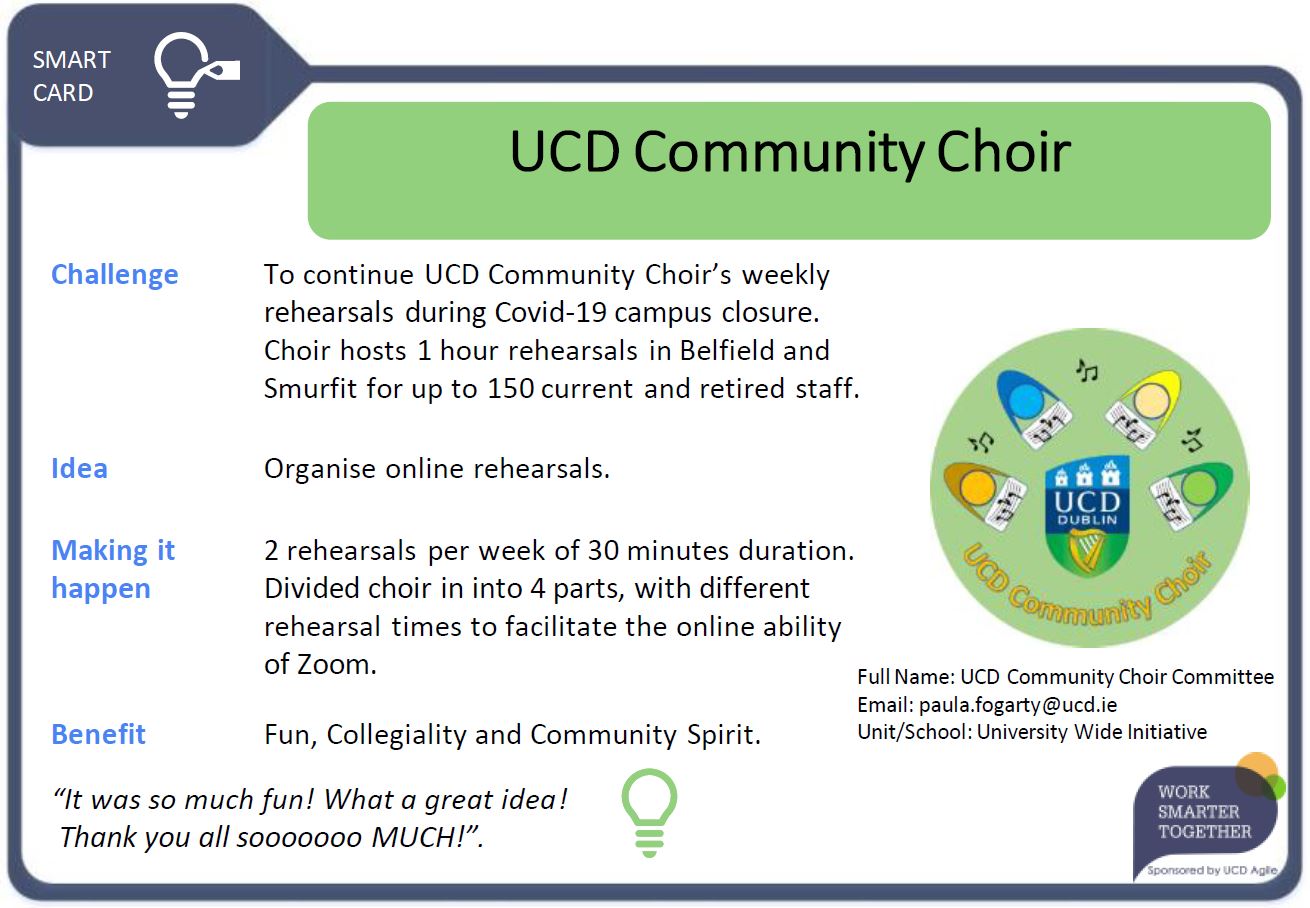 Contact UCD Community Choir
University College Dublin, Belfield, Dublin 4, Ireland. E:
niamh.nestor@ucd.ie