2022: Back in the Archives
Archival visits with our PhD researcher, Geraldine Noonan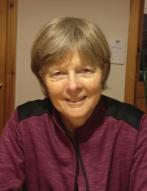 Geraldine Noonan is a PhD student and member of the ConventCollections Team. With the removal of many Covid related restrictions, Geradline was eager to resume some on-site research in various archives both in Ireland and abroad. Below is a short account from Geraldine of some of her recent archival research trips:
As travel restrictions have slowly lifted at home and abroad, I have spent some time over the past few months visiting archives as part of my research into the role of the La Sainte Union (LSU) in the provision and delivery of education in Ireland. In the process, I have met some wonderful archivists who have provided invaluable help with my research.
My visits to various archives in Ireland began before Christmas 2021 and included travelling to the Diocesan Archives for Ardagh and Clonmacnoise in Longford and the Delany Archive in Carlow. I also visited Killashee House Hotel (formerly the LSU boys' Prep school from 1927-1998) for research purposes and afternoon tea!
In January 2022, journeys from Mullingar to Dublin (on the train for a change) provided access to the National Archives, the National Library, the Central Catholic Library, and the Dublin Diocesan Archives. A visit to the old LSU Bower Convent premises in Athlone in early February proved timely as the original structure was still in place; the convent was recently sold, and the new owners have plans to convert it into apartments. I have yet to go to Banagher, where the first foundation was established in 1863, but plan to do so shortly.
As I was still processing the information from the above visits, I travelled to Rome in mid-February 2022, to the LSU Generalate, where many of the congregation archives for the Anglo-Hibernian province are housed. Apart from the generous hospitality of the sisters, I was provided with access to a wide range of documents, including those from the early days of the congregation in France from 1826.
Thankfully these trips have proved incredibly fruitful, and I now have numerous folders on my computer full of primary data, including school roll numbers and numbers of students, early editions of the Rules and Constitutions, annals from the Mother House, correspondence, lists of the houses founded in France and Belgium during the lifetime of the founder and, some in-house publications.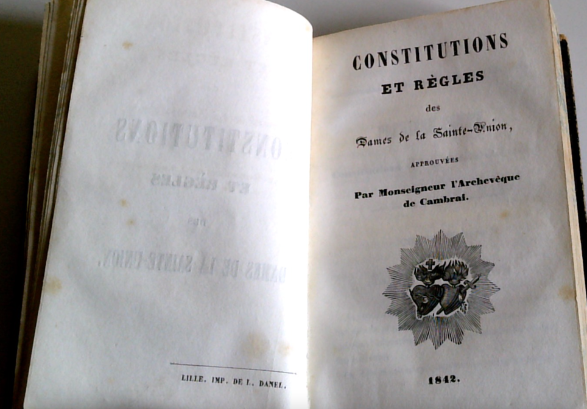 (A copy fo the LSU Constitutions, 1842)
Now the work begins in earnest, as I go through the documents and try to tease out and piece together the narrative surrounding the LSU and their contributions to education in Ireland.