We believe case studies are one of the best ways to share and celebrate the impact of your research. Evidence alone can't capture the richness of your impact story: it requires a narrative. A story to describe how your research made a difference in the world.
These stories are often text-based, but you might also consider multimedia case studies, like those we produce of the finalists of our annual Impact Competition.
On this page you will find various tools and guides to help you write the best case study possible.

Impact case study template
Our case study template [docx] is designed to make writing a case study as painless as possible. As the word count is limited, we encourage you to write concisely, avoiding technical jargon. This template doubles as the application form for our Impact Competition, so if you're thinking about writing a case study, why not enter?

What makes an excellent case study?
This image shows what we at UCD believe goes into a good case study. These are also the three criteria that the judging panel use to assess case studies in UCD's Impact Competition.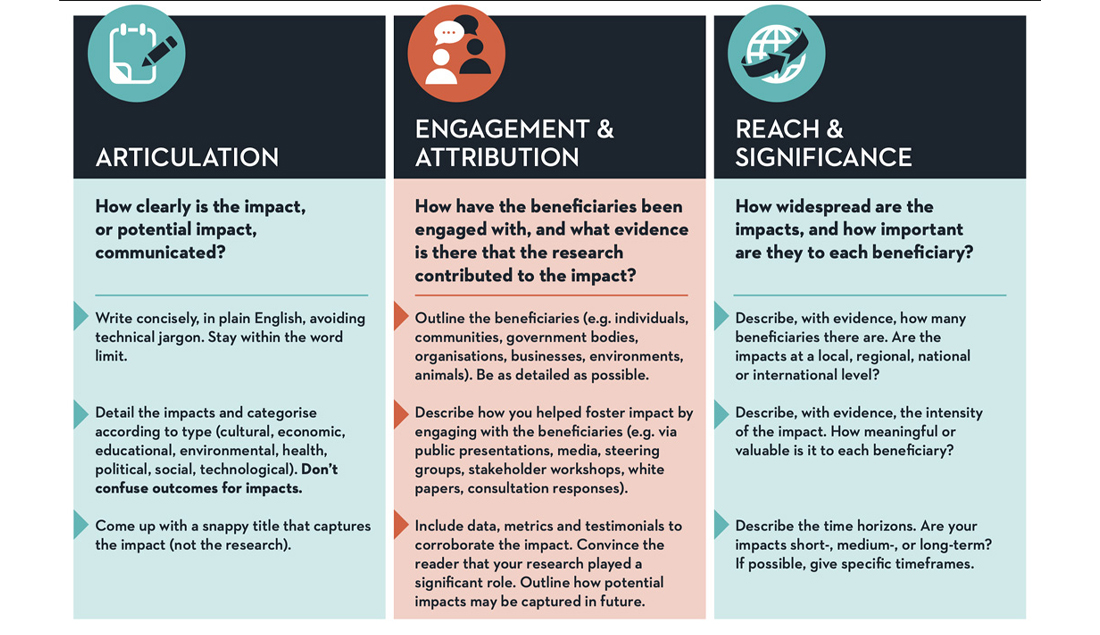 Case study examples
One of the best ways to learn how to write a case study is to read others:

Tips for writing your own case study
The tips in this infographic will help you tell a compelling story that celebrates the societal impact of your work. Click here to download the guide as a PDF booklet.
Case study tips


Reflections on Research Impact video series
Episode 7 of NUI Galway's nine-part video series offers further guidance on how to write an impact case study: