Level 3 project
James Joyce Library Level 3 Refurbishment Project
The entire third floor in the James Joyce Library is being redeveloped into a comfortable, modern learning space for our users. It will be designed to meet the learning needs of our diverse student cohort. To minimize disruption to our users, the work will be completed in phases over a 6 month period.
A variety of planned study spaces for Level 3
Timeline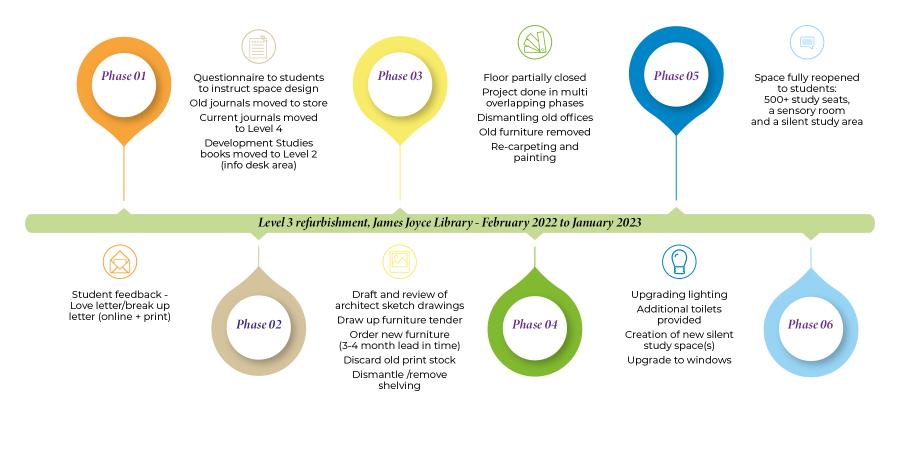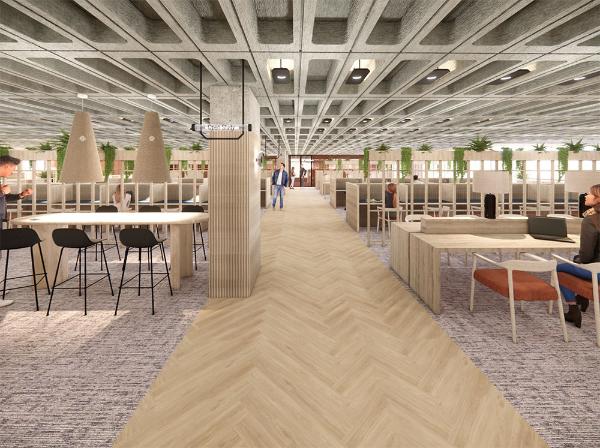 Architect's proposed design of the new Level 3
We are changing these spaces

The new space will provide:
Formal & informal learning spaces
A variety of comfortable seating
Silent study area
Seating at windows, maximising views & access to natural light

Standing height desks & adjustable tables
Careful acoustic management
maximum access to natural light will be prioritised.
We will maximize the number of new study spaces, by:
Moving print materials to store or to other floors.

Relocating the staff to other offices
Get in touch!
We welcome your views. Please contact us by email at library@ucd.ie.
We apologise for any disruption...we assure you it will be worth it!