Level 3 project
James Joyce Library Level 3 Refurbishment Project
The third floor in the James Joyce Library has recently been redeveloped into a comfortable, modern learning space.
Project Outline
The refurbishment of Level 3 is the beginning of an exciting major capital development project for the James Joyce Library. This project, which will be undertaken over the coming years, will also include additional works on Level 2 and Level 1.
The third floor, covering over 2,500m2 of space, is being redeveloped into a comfortable, modern learning space. See below for details. A substantial project of this scale cannot avoid disruption. and we apologise for the impact that construction works will have on our users.
To minimise disruption, the work will be completed in phases
Level 3 will be closed from January to August 2023, while construction works are ongoing
Construction works will be paused during May 2023 to minimise disruption during the exam study period
The newly refurbished Level 3 floor will reopen to students in September 2023
We are liaising with UCD Estates to see if other spaces on campus can be made available for student study space while Level 3 is closed. We are working with the Students Union to see how we can address their concerns about the disruption these works will cause our users.
A variety of planned study spaces for Level 3
Timeline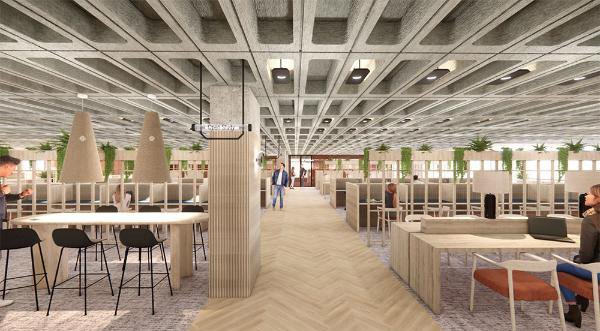 Architect's proposed design of the new Level 3
We are changing these spaces

The new space will provide:
Formal & informal learning spaces
A variety of comfortable seating
Silent study area
Seating at windows, maximising views & access to natural light

Standing height desks & adjustable tables
Careful acoustic management
maximum access to natural light will be prioritised.
Get in touch!
We welcome your views. Please contact us by email at library@ucd.ie.
We apologise for the noise and disruption...we assure you it will be worth it!