UCD honours Dame Hilary Mantel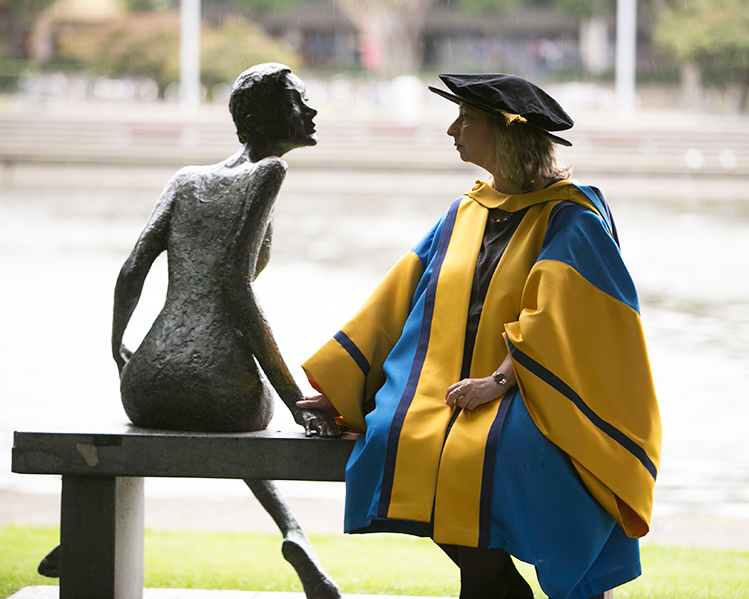 ‌
Posted September 9, 2016
Two-time winner of the Man Booker Prize,
Dame Hilary Mantel
has been awarded an Honorary Degree of Doctor of Literature by University College Dublin. The honour is in recognition of her unique and compelling contribution to fiction.
"Hilary Mantel's early life and experience has clearly shaped her fiction making, not so much in terms of content or scenario, but in the consistent preoccupation of her work with questions of margins and marginality. She probes human vulnerability and finds it in often unexpected places," says Professor Danielle Clarke from the UCD School of English Drama and Film.
"Her novels, short stories, memoirs and journalism continually negotiate the complex relationships between past and present and demand that we recalibrate and nuance our received ideas of what constitutes the "past" and of who makes history."
Mantel writes in a range of genres, blending and mixing them in ways that challenge easy classification, and has consistently returned to the exacting canvas of the short story form.
Her first novel, Every Day is Mother's Day was published in 1985, the first of eleven novels, including Fludd (1989), The Giant, O'Brien (1998), Beyond Black (2005), Wolf Hall (2009) and Bring Up the Bodies (2012). She has also published two collections of short stories, most recently The Assassination of Margaret Thatcher (2014), and an acclaimed memoir, Giving up The Ghost (2003). Her writings have received global recognition, acknowledged in a list of prizes and accolades, including, but not confined to, the Hawthornden Prize, the Costa Book Award, and the Man Booker Prize, which she won twice. In recognition of these achievements, and her contribution to the world of letters, Hilary Mantel was awarded the CBE in 2006, and a DBE in 2014.

Pictured: Prof Danielle Clarke, UCD School of English Drama and Film with Dame Hilary Mantel at award ceremony