UCD spin-in enlisted by European Space Agency to keep its spacecraft on track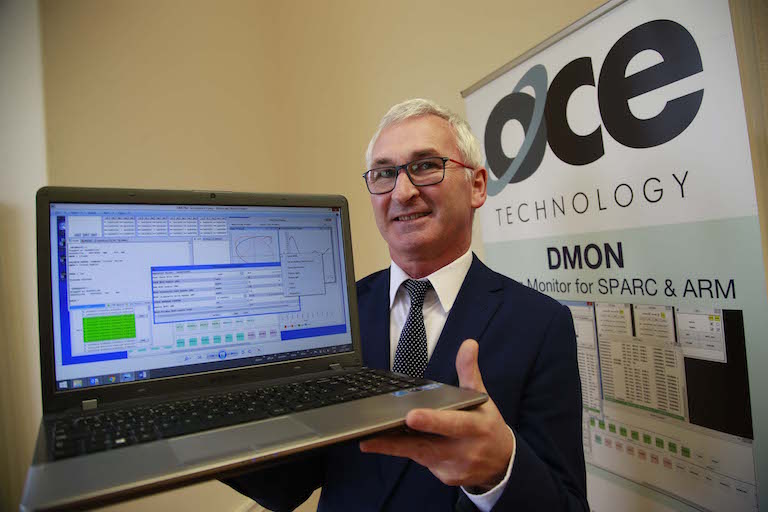 ‌
An Irish technology company will provide the European Space Agency (ESA) with software to help identify problems with its latest navigation processor, AGGA-4.
The AGGA-4 uses signals from European, US, Russian and Chinese global positioning systems to find its precise location in space.
ESA will use the DMON2 debugging tool from UCD spin-in OCE Technology with its AGGA-4 processor. It will allow ESA developers to quickly determine the source of any problem or bug on the AGGA-4 chip and apply a fix more quickly and efficiently than other available tools.
"Testing and debugging accounts for 25% of developers' time and they consider debug tools to be their most important tools," said Barry Kavanagh, CEO of OCE Technology. "In fact, during final testing with the ESA navigation chip DMON identified a fix for an issue that had eluded design for several months."
"A debug tool such as DMON2 is a major asset to European companies designing applications for this and similar integrated circuits," said Claudio Monteleone, Technical Officer at ESA.
Pictured:
Barry Kavanagh, CEO, OCE Technology
ESA spacecraft also use the AGGA-4 processor for weather prediction modelling by measuring signal distortions in the upper atmosphere and to determine maritime conditions using reflections from ocean surfaces.
OCE Technology is headquartered at NovaUCD, the Centre for New Ventures and Entrepreneurs at University College Dublin. It develops software for technical applications and supplies radiation-hardened components for space and high-reliability sectors.
There are currently 25 companies located at NovaUCD. A spin-in, such as OCE Technology, is a company that locates to UCD to develop working relationships with its researchers. OCE Technology is currently seeking to develop a research relationship with the UCD School of Physics